Jennifer Lawrence and Amy Schumer reveal they are writing a movie together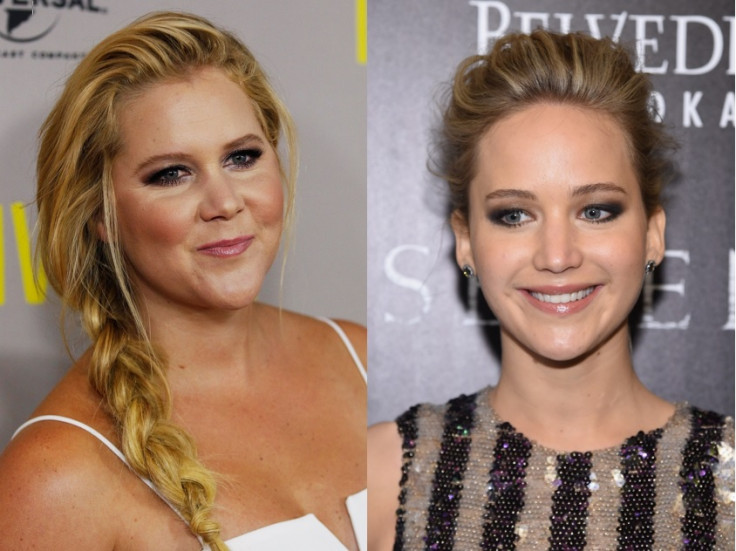 They've recently been spotted enjoying a holiday together after Jennifer Lawrence got in touch with Amy Schumer having watched Trainwreck. Now it looks as if the popular pair are keen to develop their new friendship into a business relationship, as they announce they are writing a movie together – in which they will both star.
The project is only in its early stages, so Lawrence didn't have much to share about the plot, but she did reveal that the friends will "play sisters" on screen. "We're almost done writing. It just flowed out of us. We've got about 100 pages right now," she said.
"Amy and I were creatively made for each other. We have different flavours," the 25-year-old told The New York Times. "It's been the most fun experience of my life. We start the day off on the phone, laughing. And then we send each other pages. And we crack up. I'm flying out tomorrow to see her in Chicago. We'll write a little bit with her sister, Kim, who worked with Amy when she was writing Trainwreck."
As the film is still being written, fans of the duo will unfortunately have to wait a while before it hits cinemas, but it looks certain to hit the big screen eventually. Lawrence has been Hollywood's golden girl since achieving success in Silver Linings Playbook, American Hustle and the hugely popular Hunger Games franchise, not to mention her involvement in the well-received X-Men reboots, opposite James McAvoy and Michael Fassbender.
Schumer is also swiftly becoming a well-known name in comedy, penning and starring in her sketch television series Inside Amy Schumer (for which she recently earned her first Emmy nomination) and the feature-length film Trainwreck directed by Judd Apatow, which has already raked in serious money at the box-office. Studios will undoubtedly be knocking on the new best friends' doors as soon as the script is finalised.
© Copyright IBTimes 2023. All rights reserved.