Follow transfer deadline day here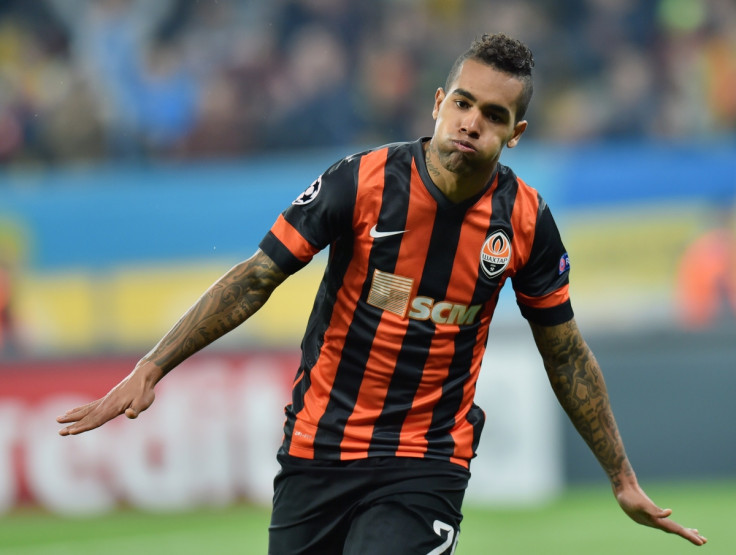 Liverpool have no plans to resurrect their interest in signing Shakhtar Donetsk forward Alex Teixeira on deadline day in the winter window, according to manager Jurgen Klopp. The Brazilian is desperate to move to Anfield but the player is likely to be left frustrated by his club's giant asking price and will have to wait until at least the summer to move to the Premier League.
The tale of negotiations between Shakhtar and the Merseysiders has been dominated by the Ukrainian Premier League side continually altering their valuation of the player. According to The Mirror chief executive Ian Ayre flew to Florida to finalise a deal for the £25m [$36m] attacker, but Shakhtar has since raised their asking price to upwards of £38m [$54m] – which would be a record fee for the Reds.
Any chance of Liverpool bowing to Shakhtar's demands on the final day of trading before the summer have been ended by Klopp, who is adamant no players will join signings Marko Grujic and Steven Caulker in moving to the club. The German coach says players could yet leave but is certain he is finished in the market following the return to fitness of four player including Daniel Sturridge.
"I am not sure what is better for you, for your work? Which answer? So I can say maybe something happens, or I can say the truth," he told reporters according to the Liverpool Echo. "What do you want to hear? You can finish work for the day. I am not sure on the outgoings side, not 100% sure but I don't think something will happen on the other side. That is the situation."
Klopp has been boosted ahead of the return of the Premier League, with his side facing Leicester City on Tuesday [3 February], with the news that Sturridge, Philippe Coutinho, Martin Skrtel and Divock Origi are all set to return to training. The lack of deadline day signings means Cauker, on loan from Queens Park Rangers until the end of the season, is the sole defensive signing but Klopp is unperturbed by the impact it will have on his uncertain defence.
"I would like to say we are finished (struggling defensively) and now we are perfect," he added. "But, you call it horrible defending but it wasn't. All the goals come from set plays. You defend the first ball better and you get the second ball.
"We couldn't do it against Stoke and we didn't do it against West Ham because it was a different team. But what we said is, first of all, our behaviour, attitude and desire in the situations we have to change. It is clear we can defend them better, so now hopefully we don't have to talk about it any more."