Follow live coverage of deadline day in the summer transfer window here
Sao Paulo are growing increasingly confident of holding on to forward Alexandre Pato, despite the player being heavily linked with a sensational move to the Premier League.
With the club desperate to add to their forward options, Tottenham Hotspur have been linked with a surprise move for the 25-year-old, who is currently on loan at Sao Paulo from parent club Corinthians. The north Londoners have seen two bids for West Brom striker Saido Berahino rejected this summer, forcing them to consider other options in the final week of the summer transfer window, Globo Esporte reported agent Giuliano Bertolucci had flown into London to complete the deal with Tottenham for Pato.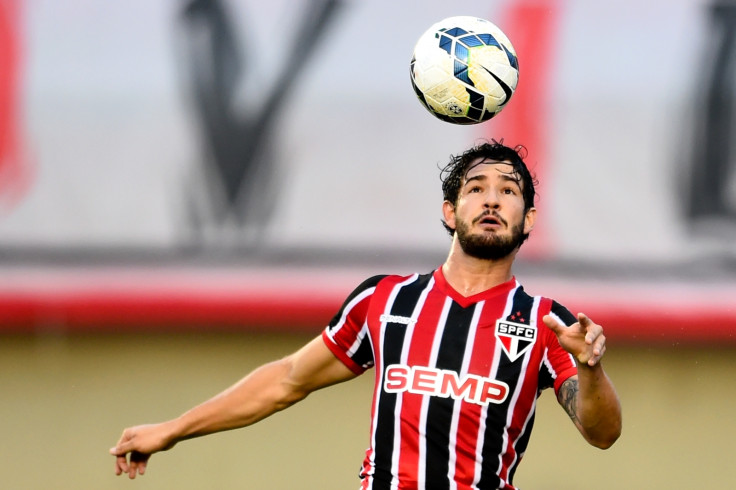 Pato was quoted by the Daily Mail admitting he is not unsure whether Tottenham are in for his services, but with just hours remaining before the English transfer window closes, Sao Paulo are hopeful retaining the player and even making his deal a permanent one later in the year.
"I am determined to keep him," Sao Paulo vice president Ataide Gil Guerreiro was quoted as saying by the Mirror. "I am working a way we can keep him permanently after December."
Pato also appeared to show his commitment to the Sao Paulo cause via his Instagram account, posting a picture of his club shirt alongside the message: "Together we are stronger."
The Telegraph has suggested in recent weeks that Pato has been offered to both Manchester United and Chelsea for a fee in the region of £11m ($17m) but Tottenham had been credited with the strongest interest in the striker.
"I don't know," he was quoted as saying by The Mail with regards to Tottenham's apparent interest in his services. "I don't know. I think today, tomorrow, I will find out what's going to happen. I would like to stay, but we'll see tomorrow. I have to wait and see. My desire is to stay, but it's not entirely down to me."
Tottenham are now in danger of missing out on adding an out-and-out forward altogether with the summer transfer window to close at 6pm (BST) on Tuesday 1 September.