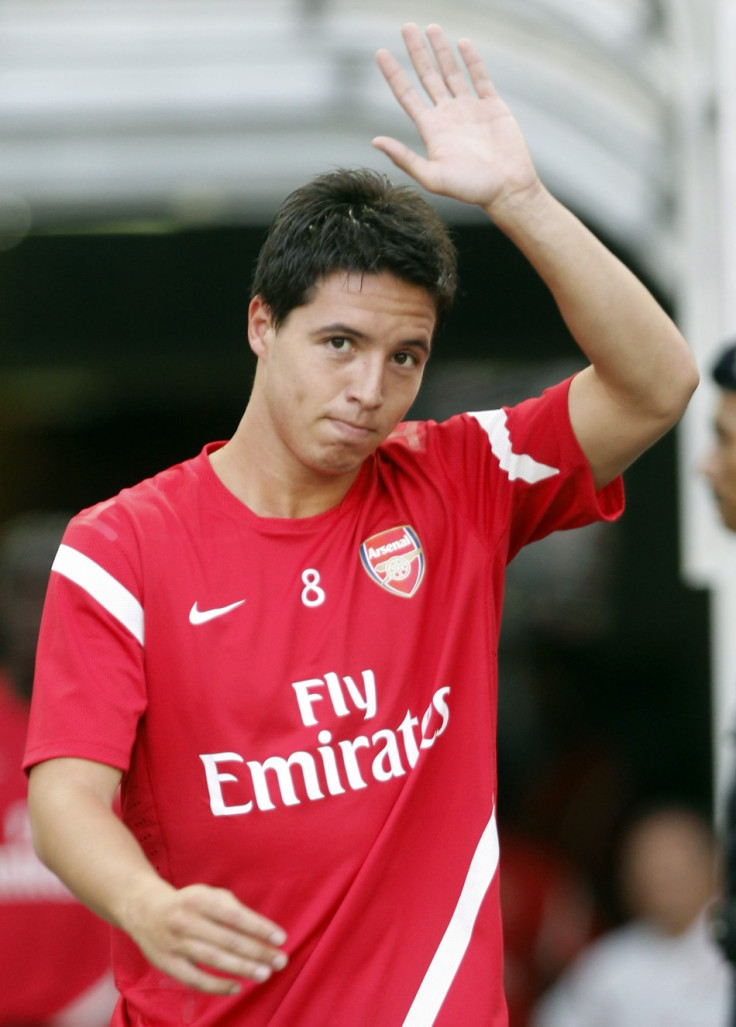 All the latest transfer rumours from Arsenal for 25 August 2011. Arsenal are said to have made an offer from Yann M'Vila but have had a season long deal for Kaka rebuffed by Real Madrid. Samir Nasri has completed his move to Manchester City but has taken a final parting shot at the Emirates fans.
According to reports in the Daily Mail, Real Madrid playmaker Kaka will not be joining Arsenal on loan this season.
It is believed that the club had made an approach to Real Madrid to loan the midfielder for a season but they have rejected the approach. Manager Jose Mourinho is said to want to sell the player and Arsenal can sign the Brazilian for £17m. It is thought that Wenger is considering the opportunity and knows he needs to make some significant signatures this summer if he is to appease the clubs fans after the departures of Cesc Fabregas and Samir Nasri this summer.
Samir Nasri has completed his £24m move to Manchester City but has left by taking a swipe at the clubs fans.
The France international has claimed that the Arsenal fans have lost their passion since the club moved to the Emirates stadium. Nasri has claimed that the Manchester City fans demand more from their players and the players play under the special atmosphere.
"I remember we played City in 2008 and lost 3-0 and the crowd was amazing. That is what I want. You play football for a good atmosphere and in the stadium here it is unbelievable," Nasri said.
The Guardian reports that Arsene Wenger has made a firm £22m offer for Rennes midfielder Yann M'Vila.
The France international has been on the radar of Arsenal for some time and after the departures of Fabregas and Nasri Wenger is ready to use a large proportion of the transfer fees to sign the defensive midfielder. The Guardian reports that Wenger is aware he is paying over the odds for the player that he values at £15m but is also aware of the interest surrounding the player from across Europe.
Arsenal are said to be lining up a move for Real Madrid centre half Raul Albiol.
The Spanish defender has fallen right down the pecking order at the Bernabeu and Mourinho is looking to offload the defender. Arsene Wenger is said to see the player as ideal due to his experience at the top level.