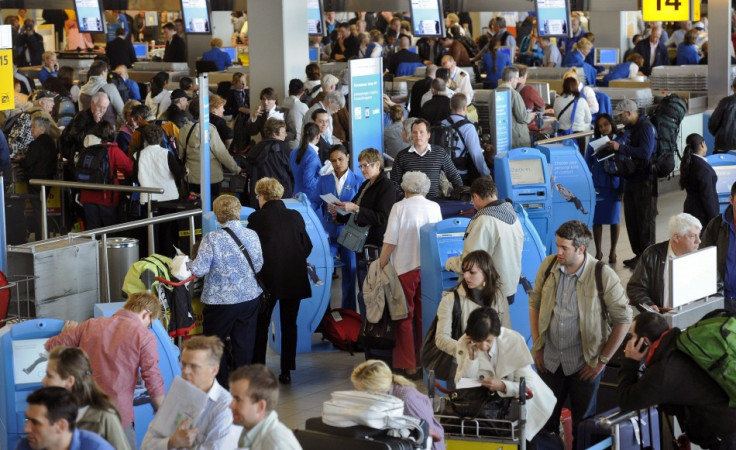 The Treasury is refusing to give a direct response to a plea by four airline chiefs to scrap the Air Passenger Duty (APD) air departure tax, in order to help the British economy.
In an open letter, the bosses say that the damage done by the tax far outweighs the revenues it creates.
A Treasury spokesperson would only give the department's position on APD.
"The Government took action by freezing APD this year," said Robbie Browse, press office manager at the Treasury.
"We consulted on a range of reforms to APD, including simplifying the tax and making it fairer by extending APD to private jets. We will say more on this in the coming weeks.
"It is also important to remember that the UK is not the only country with an passenger duty, and unlike many other countries the UK does not levy VAT on flights."
Passenger numbers have fallen for three consecutive years - by 7.4million - while European airport passengers have boomed, increasing by 66.3million.
Holland's abandonment of air tax for passengers, as its damage to the Dutch economy was four times that of the cash it raised, is highlighted by the letter as an example of why the duty should be scrapped.
Ryanair's charismatic boss Michael O'Leary, IAG CEO Willie Walsh, Easyjet's chief Carolyn McCall, and Virgin Atlantic's head Steve Ridgway all signed the letter.
As APD was doubled in 2007 and raised year on year, the UK now has the highest air taxes for passengers in the world, they claim.
"For hard-working families, APD is a tax too far for the privilege of taking a well-earned holiday. It is also a tax on tourism and a tax on business," read the letter.
"Aviation doesn't just drive exports - it is a major exporter in its own right with our airlines earning nearly £11 billion of foreign revenues every year. Tourism is one of the UK's most important earners and is worth £115 billion to the UK economy.
"We take our responsibility to the environment very seriously and have taken steps to reduce our impact. We support an emissions trading scheme (ETS) in principle but a combination of both APD and ETS when it is introduced is unsustainable."
Willie Walsh told the BBC that APD "has to be axed for the benefit of families in the UK, jobs in the UK and the economy in the UK".
Walsh was asked why the airlines couldn't just absorb the taxes, rather than pass them on to passengers.
"Airlines don't make vast profits. The industry has collectively never returned its course of capital," he replied.