The government has announced its intentions to close a loophole in the Obscene Publications Act 1959 so that anyone who downloads manuals of how to abuse children can be prosecuted. Prime Minister David Cameron told the Sunday Times the new measures would feature in the next Queen's Speech.
The National Crime Agency and CGHQ found some of the manuals on the 'dark web'. Currently anyone who writes or distributes a manual in which they explain how to groom and abuse children without being caught cannot be prosecuted, but Cameron wants the law to be changed so the manuals can be proscribed in the same way as terror training manuals.
David Cameron said:
"It's completely unacceptable that there is a loophole in the law which allows paedophiles to write and distribute these disgusting documents. I want to ensure we do everything we can to protect children - and that's why I am making them illegal."
The government's new measures come as news emerges of a prolific paedophile who abused children all over the world, including in Britain. American William James Vahey, who taught at London's Southbank International School between 2009 and 2013, is thought to have abused up to 60 children in the UK alone. He killed himself last month when the FBI hunted him down.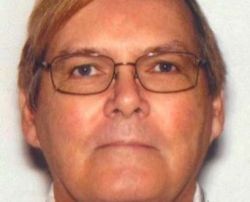 In recent years several paedophiles in the UK and Ireland have been discovered in possession of manuals advising on how to commit sex offences but couldn't be convicted for possessing them. However all were convicted for possessing child porn.
Four years ago Amazon was found to be selling a self-published Kindle book called "The Paedophile's Guide to Love and Pleasure: A Child Lover's Code of Conduct". At first Amazon defended allowing sales of the book on the grounds of free speech:
"Amazon believes it is censorship not to sell certain books simply because we or others believe their message is objectionable. Amazon does not support or promote hatred or criminal acts, however, we do support the right of every individual to make their own purchasing decisions."
However the publishing giant removed the book when customers began threatening a boycott.