A drug that helps clear amyloid plaques from the brains of people with Alzheimer's has moved into phase III clinical trials, raising hope that treatment for the disease is edging closer. Researchers hope to announce the results in 2017 and 2019 – and if successful the drug can be fast-tracked by the FDA, ready for clinical use.
A phase 1 trial of healthy adults and patients with mild to moderate Alzheimer's has been found to lower plaque levels without serious side effects. Results of the trial, along with further studies of the drug in rats and monkeys, have been published in the journal Science Translational Medicine.
One of the hallmarks of Alzheimer's is the build-up of amyloid plaques in the brain. While scientists still do not fully understand the cause of the disease, scientists have been targeting the plaques as a potential means of treating it – either slowing or reversing the symptoms.
Matthew Kennedy, Director of Early Discovery Neuroscience at Merck and lead author of the latest study, told IBTimes UK: "Alzheimer's disease has a devastating impact on patients and their loved ones. Despite years of investment in R&D, there are currently no approved treatments for Alzheimer's disease that have been shown to slow the progression of the disease or effect the underlying disease process."
In the study, researchers used a compound that blocks the enzyme BACE1 – a major target for Alzheimer's research – to safely reduce amyloid plaques in 32 study participants. Previous BACE1 inhibitors have been unsuccessful because of the severe side effects they produce, but the latest trial did not result in any significant side health issues. Participants were given multiple doses of the drug – verubecestat – and findings showed plaque levels were lowered.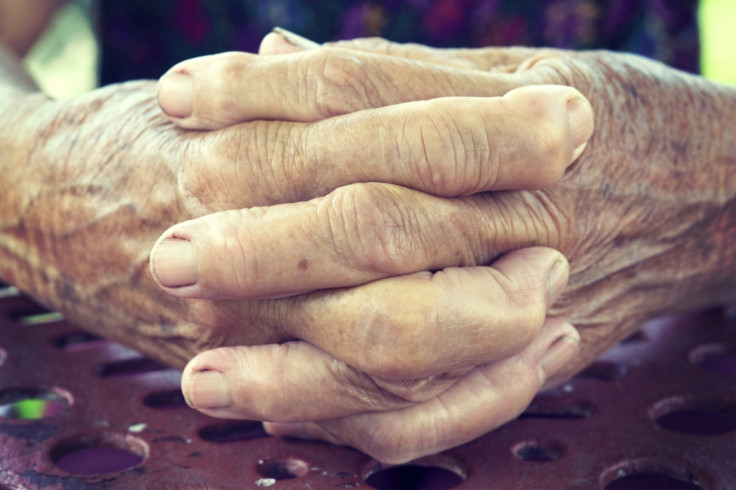 "In the Phase 1 trial, verubecestat was shown to be safe and generally well-tolerated in healthy adults, as well as patients with mild-to-moderate Alzheimer's disease," Kennedy said. "There were no study discontinuations due to adverse events and analysis of vital signs and laboratory assessments, including liver function tests, showed no statistically significant changes related to the administration of verubecestat. No dose-dependent increase in the incidence of adverse events was observed. Adverse events included headache, nasal congestion and dizziness.
Furthermore to the human trial, scientists showed that in tests on monkeys and rats, a single dose of the drug significantly reduced levels of β-amyloid (the sticky peptide that clumps together to form plaques) in the blood and cerebrospinal fluid.
These findings have helped launch two phase III clinical trials of verubecestat, making the first BACE1 inhibitor to progress to such a stage. These trials will look at the long-term outcomes of the drug on Alzheimer's patients.
The first, Apecs, is looking at how 1,500 participants respond to specific doses of the drug in terms of their cognitive and functional abilities. This trial will last two years with results expected in 2019. The other, Epoch, will test the drug on 2,000 participants with mild to moderate Alzheimer's for 18 months, with results expected 2017.
Kennedy said: "We expect to complete the Phase 3 trial of verubecestat in patients with mild-to-moderate Alzheimer's disease in 2017. We were pleased to have been granted Fast Track Status by the FDA and should the Epoch trial be successful, we plan to move forward with regulatory filing as quickly as possible.
"We believe that the amyloid cascade provides the most promising area of research and hope for new innovation in Alzheimer's disease, but it is still too early to speculate as to the effectiveness of anti-amyloid therapies or their potential for future clinical use."