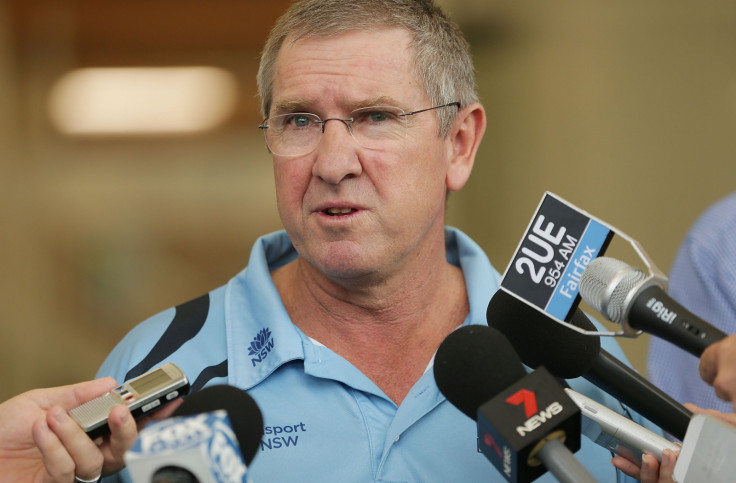 Trevor Bayliss has been appointed as the new England head coach, the England and Wales Cricket Board have confirmed.
The 52-year-old will leave New South Wales to take up the role in time for the Ashes series against Australia which starts on 8 July. Interim coach Paul Farbrace will remain in charge for the second Test against New Zealand.
Bayliss succeeds Peter Moores as head coach following his sacking in May and becomes Andrew Strauss' highest profile act as England director of cricket.
"It's an honour to be appointed England Coach," said Bayliss. "There's a great opportunity to help Alastair Cook and Eoin Morgan shape the direction and development of their respective teams. I am also looking forward to working alongside Paul Farbrace once again as we have a similar outlook on the game, get on well after two years working together and have kept in touch.
"What particularly excites me about the role is the chance to work with a very talented group of players. I firmly believe that the team has a bright future and I'll be doing everything I can to help them realise their potential and achieve success on a consistent basis."
Yorkshire coach Jason Gillespie was understood to be the front-runner until the weekend when Bayliss' one-day experience saw him identified as the leading candidate.
During 11 years as a coach, Bayliss has obtained a variety of experience including leading Sri Lanka to the World Cup final in 2007 and guiding the Kolkata Knight Riders twice to victory in the Indian Premier League.
Though Bayliss has never coached Australia on a permanent basis he was given an insight into the workings of the team when he took control for the three-match T20 series against South Africa in 2014.
Strauss said: "Trevor has an outstanding record as coach, has global experience and is very highly regarded in the game. He has proved himself in both domestic and international cricket, has a strong reputation for man-management and has shown how to build winning teams in all three formats."
England began their international summer with a 124-run victory over New Zealand at Lord's and face the Kiwis in the final game of the two-match series at Headingley starting on 29 May.