Libya: Tripoli Goes on Strike in Protest at Militia Violence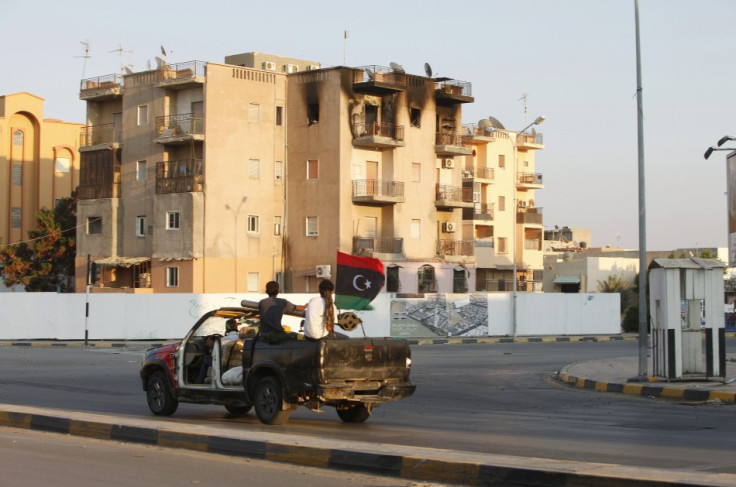 The streets of Tripoli were deserted on Sunday after residents called for a general strike to protest over recent gun battles that have left 43 people dead and more than 450 wounded.
Most of the city's businesses and schools were closed, although bakeries, pharmacies and petrol stations stayed open.
The head of Tripoli's city council, Al-Sadat al-Badri, said the strike will last three days.
"We have declared a strike for three days from today, but if our demands are not met we will continue," said al-Badri. "We will not negotiate with them. Things are as clear as the sun: We want a decision."
He has called on militias to leave the capital to allow "the government, the police and the army" to work, according to an AP report.
Residents have set up roadblocks to defend their neighbourhoods from the threat of more violence.
Libya's state news agency LANA stated on Sunday that the Misrata militia accused of Friday's killing of 43 people at a protest has abandoned its headquarters in Gharghour.
On Saturday, a government-affiliated militia, the Libya Shield-Central Command, claimed to be in control of Gharghour.
In a statement read on Libya's private al-Ahrar television channel, the militia declared it a military zone and vowed to turn it over to the government. The majority of Libya Shield's militiamen also hail from Misrata.
Many militias have turned villas and residential compounds of former Gaddafi-era officials into camps where they hide their weapons.
The US Department of State condemned the violence and urged restraint, saying there was "no place for this kind of violence in the new Libya."
On Friday, anti-militia protesters marched on Tripoli's Gharghour neighbourhood shouting, "We want an army, we want police."
At first, the gunmen fired warning shots into the air, but as the march continued, they started firing at the protesters, killing 43 people and wounding hundreds.
The demonstrators retreated, but later returned with their own weapons to lay seige at the compound where some of the militiamen are said to be barricaded in.
© Copyright IBTimes 2023. All rights reserved.