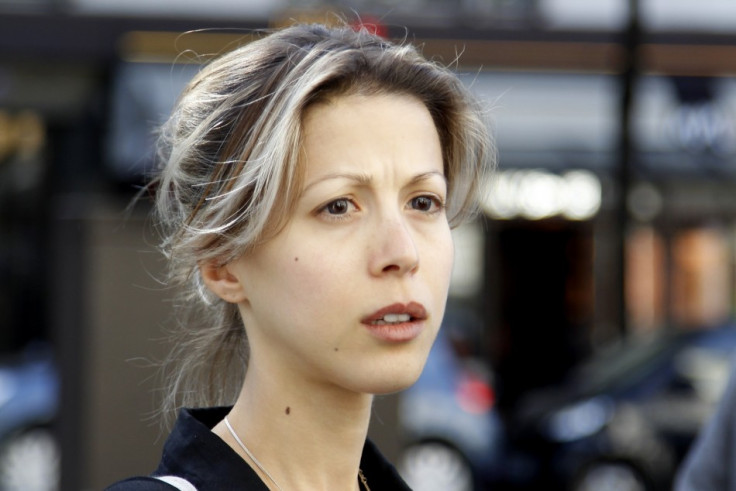 The mother of the French woman who claims Dominique Strauss-Kahn tried to rape her in 2002 said on Tuesday that her daughter is filing a criminal complaint against the former International Monetary Fund chief because she wants justice in the case.
Anne Mansouret told the French radio station RTL that her daughter Tristane Banon "considers the only way to end this is in fact to file a complaint, to say that at least justice can be done."
Banon's lawyer said he would file the complaint Tuesday, which would means that Strauss-Kahn could be embroiled in two different sexual assault cases. After a made accused him of forcing her to perform oral sex inn his New York hotel room, Strauss-Kahn was charged with attempted rape.
However, he was last week freed without bail after the case has been badly weakened by doubts about the accuser's credibility.
Deniying mMiss banon's allegations Staruss-Kahn labelled her account as "imaginary" and is countering with his own plans to file a criminal complaint of slander against her.
Banon, 31, first id on a 2007 television show that she had been attacked five years earlier by a politician at an interview in his apartment. She later identified the man as Strauss-Kahn.
"It finished very violently," she said on the television show. "I kicked him. He opened my bra. He tried to undo my jeans. It finished very badly."
However the French writer was criticised after she decided to press charges eight years after the facts and just two days after Strauss-Kahn was released without bail, while the prosecution reassess his New York case.
Defending his client, lawyer David Koubbi said Banon had been dissuaded from filing charges by Mansouret, a regional councillor in Strauss-Kahn's Socialist party. Mansouret said that she regretted urging her daughter not to file a complaint after the incident, fearing that would affect her daughter's career.
Banon came forward again after Strauss-Kahn's May 14 arrest in New York, but Koubbi at the time affirmed that his client had no intention of pressing charges while the American prosecution was going on because the two cases should be kept separate.
"She's a young woman who's matured," Mansouret told RTL. "She took this decision, I suppose, after maturely reflecting."
Mansouret also added that she thought that by filing the complaint, it would help her daughter "rebuild herself."
"She tried to move ahead without doing that, and it wasn't possible. She arrived at a level of suffering. It's suffering to be permanently harassed by people who criticize how you've acted," Mansouret said."
Meanwhile, Strauss-Kahn lawyers said on Monday that he "has always said that the incident described by Ms. Banon since 2007 is imaginary."
"He notes that this complaint comes quite conveniently right at the moment when there is no longer the slightest doubt about the false nature of the accusations against him in the United States," attorneys Henri Leclerc and Frederique Baulieu said in a joint statement.