Trump suggests he's looking into tariffs on car imports
A day earlier, Trump threatened to slash federal subsidies to General Motors for wanting to close five U.S. factories.
President Donald Trump hinted Wednesday that he's looking into slapping tariffs on car imports, a day after he threatened to slash federal subsidies to General Motors for wanting to close five U.S. factories.
GM announced Monday that it wants to shutter the plants and slash 14,000 jobs in North America. Many of the job cuts would affect the Midwest, the politically crucial region where the president promised a manufacturing rebirth.
Trump's comments about GM's plan are the latest example of his willingness to try to meddle in the affairs of private companies and threaten to use government power to influence their business decisions.
Trump boasted on Twitter Wednesday that Steel Dynamics, based in Fort Wayne, Indiana, was opening a new plant in the Southwest, creating 600 jobs. He said it was evidence that steel jobs were returning to America because of tariffs he imposed on steel imports.
He also spoke positively about tariffs on small truck imports.
"The reason that the small truck business in the U.S. is such a go to favorite is that, for many years, Tariffs of 25% have been put on small trucks coming into our country," Trump tweeted. "If we did that with cars coming in, many more cars would be built here and G.M. would not be closing their plants in Ohio, Michigan & Maryland."
Countries that send cars to the U.S. have taken advantage of the country for decades, he said.
"The President has great power on this issue - Because of the G.M. event, it is being studied now!"
Trump has expressed disappointment with GM and its chief executive officer, Mary Barra, for the decision to close the plants. "Nothing being closed in Mexico & China," Trump tweeted on Tuesday. "The U.S. saved General Motors, and this is the THANKS we get!"
He added that his administration was "looking at cutting all GM subsidies, including for electric cars."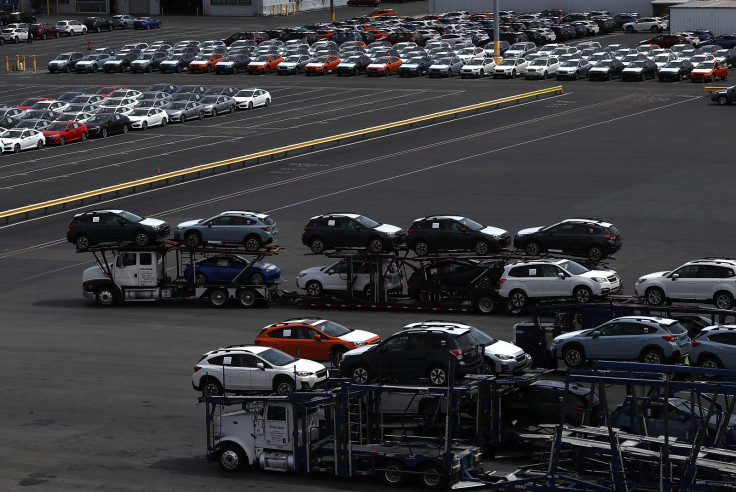 National Economic Council Director Larry Kudlow said Tuesday that the White House's reaction to the automaker's announcement was "a tremendous amount of disappointment, maybe even spilling over into anger." Kudlow, who met with Barra on Monday, said Trump felt betrayed by GM.
"Look, we made this deal, we've worked with you along the way, we've done other things with mileage standards, for example, and other related regulations," Kudlow said, referencing the recently negotiated U.S.-Mexico-Canada trade agreement. "We've done this to help you and I think his disappointment is it seems like they kind of turned their back on him."
The White House rebuke appears to fly in the face of long-held Republican opposition to picking winners and losers in the marketplace. A day earlier, Trump issued a vague threat to GM to preserve a key plant in the presidential bellwether state of Ohio, where the company has marked its Lordstown plant for closure.
"That's Ohio, and you better get back in there soon," he said.
It's not clear precisely what action against GM might be taken, or when, and there are questions about whether the president has the authority to act without congressional approval.
Buyers of electric vehicles made by GM and other automakers get federal tax credits of up to $7,500, helping reduce the price as an incentive to get more of the zero-emissions vehicles on the road. But GM is on the cusp of reaching its subsidy limit.
Trump has long promised to return manufacturing jobs to the United States and particularly the Midwest. At a rally near GM's Lordstown plant last summer, Trump told people not to sell their homes because the jobs are "all coming back."
In a statement Tuesday afternoon, GM tried to appease the Trump administration while justifying the decisions it announced Monday. "We appreciate the actions this administration has taken on behalf of industry to improve the overall competitiveness of U.S. manufacturing," the statement said.
Many of the workers who will lose jobs if the plants close could transfer to another GM factory where production is being increased, spokesman Patrick Morrissey said. For instance, GM plans to add hundreds of workers at its pickup truck assembly plant in Flint, Michigan, Morrissey said. Workers also will be added at an SUV factory in Arlington, Texas.
But those expansions aren't enough to accommodate all the roughly 3,300 U.S. factory workers who could lose their jobs.
© Copyright IBTimes 2023. All rights reserved.