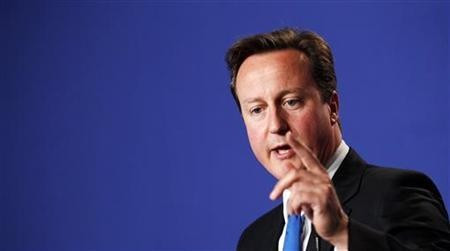 The Government and academic institutions have been accused of keeping parents and students in the dark over the 2012 tuition fee increases. From 2012, universities will have the power to charge a maximum of £9,000 for academic courses - a treble in fee increases. When the legislation was passed by parliament last year, students were told they would receive clear information over the rises but the coalition government has been found wanting. One in three teenagers admits knowing little or nothing about how the changes will work.
Parents have also claimed that they too have been left in the dark in relation to the fee's their children will have to pay. Tuition fees are set to soar in 2012 but can universities really justify the dramatic rises if one in three teenagers are left clueless about how the changes will work and how they will affect their learning. Universities have to take the lead in making sure parents and students have the facts in front of them when they are deciding to apply for university. The institutions can't take for granted the record number of applications that are expected in 2012.
Gaining a place at one of England's premier Universities is becoming harder and harder. 200,000 pupils are expected to miss out on university places this summer because of increased competition with universities having to look at GCSE grades when deciding a candidate's suitability for a place. Parents have called on the government to publish what universities will be charging the full £9,000 a year and what ones have opted for a small increase. It is damning of our education system when pupils are having to look past a top university that they have the grades to get into but are unable to afford it.
The Facts
From 2012 universities will be able to charge a maximum of £9,000 a year
Universities charging more than £6,000 will have to meet requirements designed to help pooper students
Graduates will only starting paying back their student loans after they are earning £21,000
The payback will be 9 per cent of earnings above this level
There are no tuition fees in Scotland, Welsh Universities are set to come into line with English institutions and there is a full review of Northern Irish universities.
The university system needed changing. Universities have called for extra funding for years and the standard of some institutions has dropped because of it. The fact of the matter is that there are simply too many universities in England. The Labour Party's belief that every pupil should have the opportunity to go to university was admirable but was it was never practical. Our academic institutions should be backed up by standards. If England had fewer universities but those institutions were given extra funding, more places would be available and standards would increase. The fact is there are too many sub-standard English universities that have lowered standards across the board. With more people going to university than ever before, the choice may be vast but the standards are poor.
Parents are mindful of this and students are being discouraged from entering University all together. There are no guarantees over employment at the end of any course, plus the huge amount of personal debt twenty something's are in in England it hardly seems worthwhile for some parents. The government and the universities must work together to ensure that all students, parents and schools know the changes, know what the extra increase in fees will mean and detail exactly how the money will be spent. A failure to do this could be catastrophic for the university system in England.