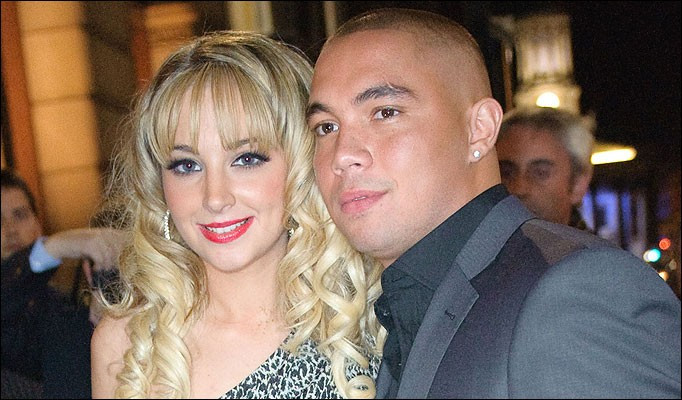 Tulisa Contostavlos' ex-boyfriend, MC Ultra, has claimed that her fans have been sending him death threats on Twitter over the leak of her now infamous sex tape.
The 28-year-old rapper, whose real name is Justin Edwards, said he had been targeted by vicious internet trolls since the release of the smutty tape, even though he insists he did not leak it.
In his first interview since the scandal made headlines in March, he revealed that Tulisa's fans had attacked him on the microblogging site after she publicly accused him of leaking the tape.
He told Loaded magazine: "I had millions of little 12-year-olds sending me death threats on Twitter. A lot of people made assumptions about what happened and why.
"Her fans have been destroying me. Some of them are like, 'Go and die'. It's been a hellish time having the world turn against you."
He continued: "It's not been nice for me and my family. I went on Twitter and wrote, 'All this fuss over something so little'."
According to Edwards, they made the steamy video, which shows the former NDubz star performing a sexual act on him, backstage at an NDubz concert in 2010.
He insisted that he had forgotten about shooting the video until the story broke and the X Factor judge rang him in a panic.
"She texted me saying, 'Contact me straight away, there's a story about us'.
"There were a couple of options of people it could have been and who could have put it out there," he added.