Tunis attack: Isis claims responsibility for Tunisia 'suicide bombing' that killed 13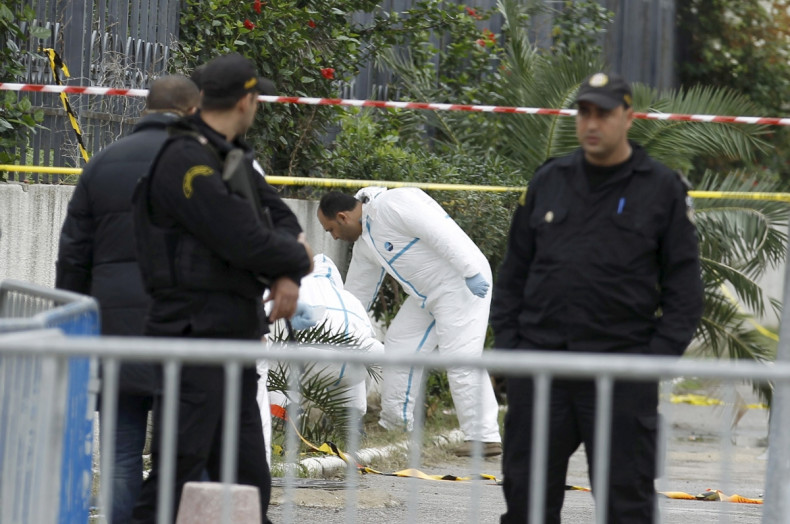 The Islamic State (Isis) group has claimed responsibility for a deadly bombing on a bus carrying members of Tunisia's presidential guards. At least 13 people were killed as a device made with about 10 kilograms (22 pounds) of military explosives was set off in the capital, Tunis, on 24 November.
On 25 November, IS released a brief online statement saying it was behind the attack. It said a militant detonated a suicide belt on the bus, confirming investigators' suspicion that an attacker had boarded the vehicle while hiding the explosive in a backpack or belt.
Authorities had initially said 12 people were killed in the attack. A 13<sup>th body was later discovered, but investigators couldn't immediately identify it due to the damage caused by the blast. A DNA test was under way, while the interior ministry said they suspected it belonged to the "terrorist who caused the explosion".
In the wake of the attack, Tunisian president Beji Caid Essebsi has declared a month-long state of emergency throughout the country and imposed a curfew over the capital.
The bombing was the last in a series of Islamist attacks in the country this year. In June jihadi militant Seifeddine Rezgui went on a shooting rampage in the popular beach resort of Sousse, killing 38 people. Earlier in March, 21 civilians and one policewoman were killed when gunmen opened fire at Tunis's Bardo Museum.