Tupac Shakur biopic: Rapper's murder recreated on Las Vegas strip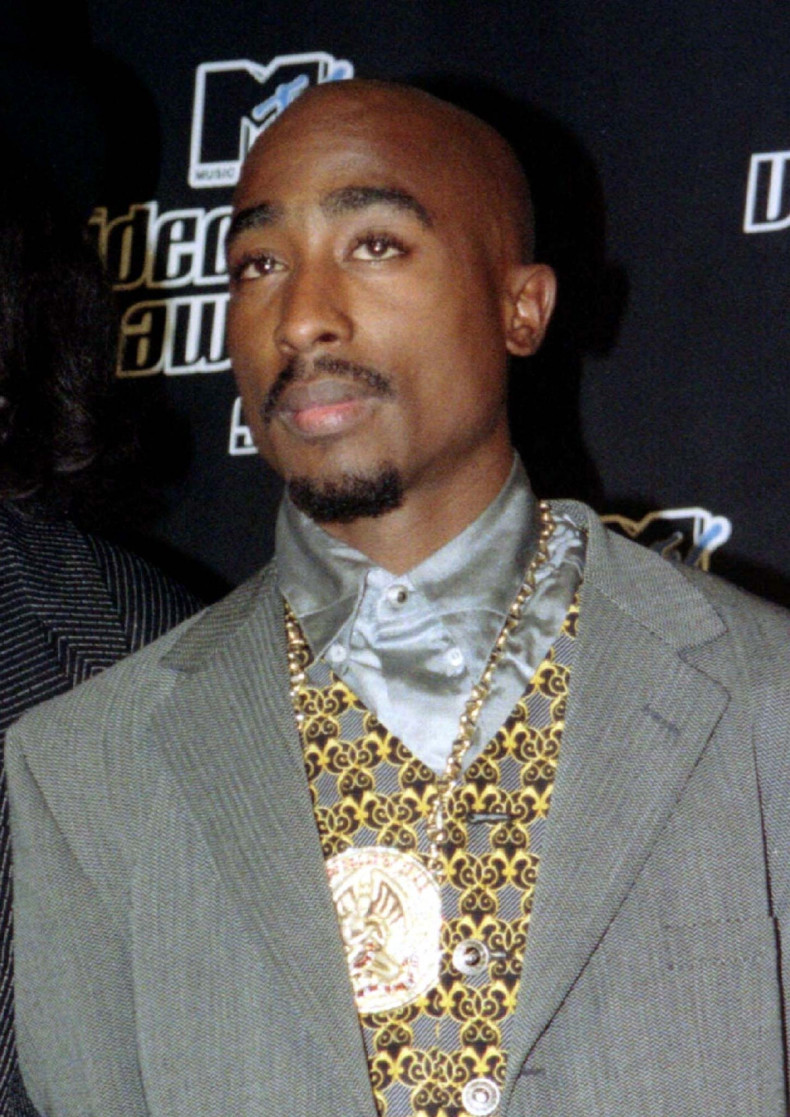 Tupac Shakur's death has made headlines again, almost 20 years after his passing. The rap legend's murder was recreated in a scene for upcoming biopic film, All Eyez On Me, sparking chaos amongst local reporters who believed a real shooting was taking place.
Alongside director Benny Boom, the cast and crew of the anticipated film were shooting the sensitive scenes on the Las Vegas strip on Sunday 24 April. In photos obtained by TMZ, actor Demetrius Shipp Jr is seen sitting in the passenger seat of a car next to Dominic L Santana, who stars as Suge Knight. Blank shots were fired to recreate the moment Tupac was gunned down on 7 September, 1996. However, local reporters believed these were real gunshots and rushed to the scene expecting to find that a real shooting had taken place.
The cast and crew are believed to have wrapped up filming for All Eyez On Me and while an official trailer is yet to be released, a clip has leaked from the set. In the video, Shipp Jr can be seen standing on court steps in front of reporters, replicating Tupac's iconic speech in the midst of his sexual assault case in 1993.
In character as Tupac, Shipp Jr says: "I didn't do nothing. I'm charged with being in concert with some guys. Look where they at. But why me? Because I'm Tupac? No, I'm not angry at them. I'm angry at the system. I don't want nobody else to go to jail but I don't want to go to jail for something I didn't do."
Watch the leaked scene from Tupac biopic All Eyez On Me:
On the fateful night of his death, Tupac and Knight had just left the MGM Grand where the Mike Tyson v. Bruce Sheldon boxing fight had taken place, when a car pulled up alongside their vehicle and fired several shots. Tupac received multiple gunshot wounds and was rushed to the hospital where he was placed on a life support machine. He died on 13 September, 1996, at the age of 25.
At the time of his death, Tupac had released four albums and was one of hip hop's most acclaimed rappers alongside The Notorious B.I.G. aka Biggie Smalls. However, the pair were engaged in an east coast v. west coast rap beef, further fuelled by the death of Tupac. In similar style, Biggie also died in a drive-by shooting the following year in March, 1997. Neither of the killers have been found.
All Eyez On Me - named after the rapper's final album - is executive produced by Tupac's mother Afeni Shakur and will also star Kat Graham as Jada Pinkett Smith, Lauren Cohan as Leila Steinberg and Danai Gurira as Afeni. Annie Ilonzeh has been cast as Kidada Jones, Harold House Moore as Dr Dre and Grace Gibson as Faith Evans.
The biopic initially ran into problems, with John Singleton and Carl Franklin dropping out of the director's seat while a lawsuit was also filed against the film's production company, Morgan Creek Productions.
All Eyez On Me is currently set for release on 11 November 2016.
Watch Tupac's original courthouse speech: