Turkey: 300m long secret tunnel discovered in 4,000-year-old castle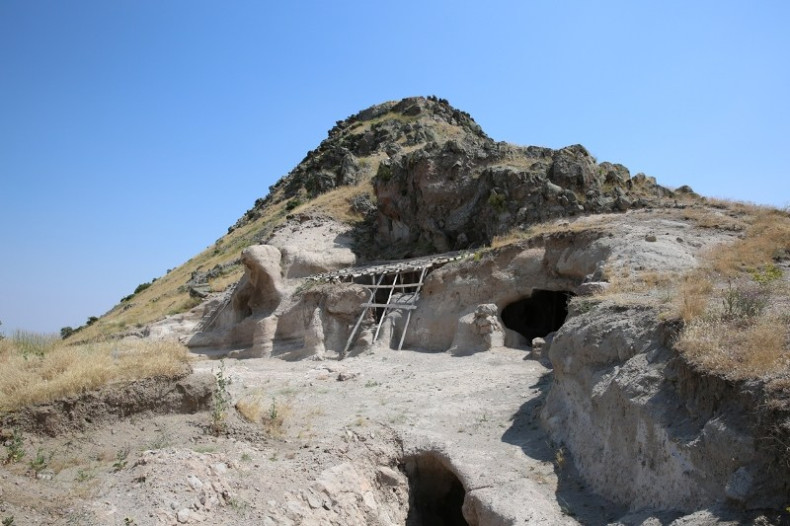 Excavators have unearthed a secret tunnel in a historic castle that dates back almost 4,000 years. Archaeologists working on the ruins of the Gevale Kalesi, situated upon the Takkel Mountain in Konya, Turkey, discovered a hidden tunnel that stretches about 300m through the castle and they believe that a further 1,000ft of tunnels could also lie within the fort.
A 30 person-strong archaeology team was searching for water tanks – or cisterns − which were used by the once residents of the castle, in a bid to decipher how many people once inhibited the castle. The castle once homed people from many eras, including the Hittite, Hellenistic, Roman, Byzantine, Seljuk, Karamanids and Ottoman epochs.
After discovering 60 cisterns in total, Necmettin Erbakan University History of Arts Professor Ahmet Çaycı, lead excavator, told the Hurriyet Daily News: "The number of cisterns in the castle gives us clues about how many people used them in which eras. We will find answers to the questions like how many cubic meters of water had been collected in these cisterns and how many people were able to benefit from it? How many soldiers were there or how many people lived there? We will find the answers. Then we will be able to find out the population."
However, several of the cisterns led on to secret tunnels. Çaycı continued: "We have discovered secret tunnels in the castle. We have cleaned there and revealed a 100-150-meter part of the tunnel. We believe that it is almost 300 meters [long]. This tunnel becomes integrated with the cistern. This structure was also found in the Urartian castles in Van. This tunnel is connected to the cistern through a secret way.
"It is closed with a vault and looks like a part of the land. But when you go deeper, you understand that it is a tunnel. The first examples of secret tunnels go back to the Hittites. This tunnel is about 4,000 years old. Our findings show that it was used by the Seljuks but we are sure it was also used in earlier eras. This tunnel was built in the Hittites era."