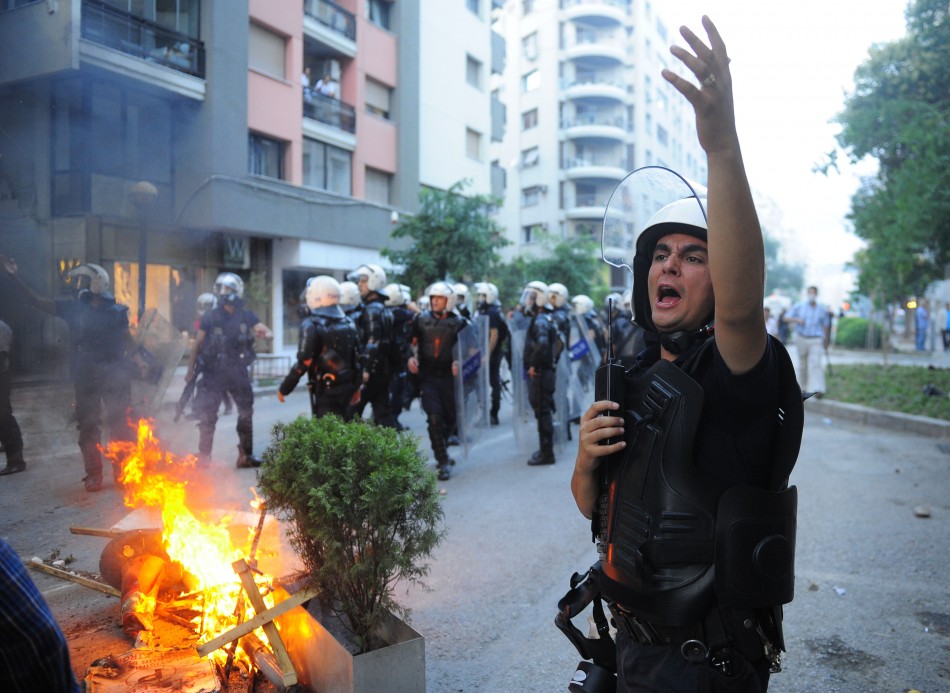 Hacktivist group Anonymous has launched OpTurkey against the Ankara government in support of growing protests against the Islamist-rooted ruling party led by Prime Minister Recep Tayyip Erdogan.
The group has vowed to take down the websites of the government in response to Erdogan's move to crack down on the social media.
"Turkey is supposed to be a so-called 'modern' democracy, but the Turkish government behaves like the petty dictators in China or Iran. Anonymous is outraged by this behaviour, and we will unite across the globe and bring the Turkish government to its knees," said the group in a press release.
The response comes hours after Erdogan called the social media the "worst menace of society".
"There is now a menace which is called Twitter. The best examples of lies can be found there. To me, social media is the worst menace to society," he said during an interview to a Turkish channel.
Several bogus reports are also being circulated on the social media platform in an apparent attempt to keep up the protests.
Some of the users have posted bizarre claims, one of which says the police used Agent Orange, a chemical weapon banned by the UN, against the protesters. Another widespread post says the Turkish judiciary would legally overthrow the government if the protests go on for two more days, but analysts say there is no legal basis for this.
The reports come amid spiralling unrest across the country which has witnessed some of the worst violence in recent days.
Tens of thousands of people have participated in the anti-government demonstrations as riots have been reported in many parts of the four major cities.
Scores of protesters and security forces clashed as riots erupted in Istanbul's Besiktas district. Police used tear gas and water cannons to quell the protests.
According to the Turkish daily Hurriyet, the interior minister noted that more than 200 protests have taken place in 67 cities across the country.
More than 1,700 people have been arrested so far and many have been released.
The White House has called for restraint from all parties and urged the Erdogan regime to "calm the situation".