Turkey's football fans booed during the minute's silence observed for the victims of the Paris terror attacks. The mark of respect was observed at the Turkey vs Greece football match held at the Istanbul Basaksehir stadium on Tuesday (17 November).
Similar marks of respect were held at matches across Europe, including at Wembley where France met England. Turkish Prime Minister Ahmet Davutoglu and his Greek counterpart Alexis Tsipras watched the friendly international game together.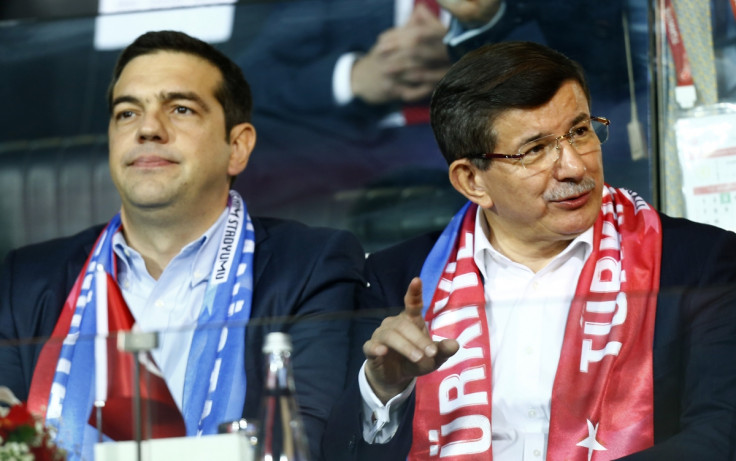 It was the first time both teams had met for eight years, and is seen as a sign of reconciliation between the neighbouring countries whose relationship has been strained from hostilities in the past.
The match was a sell out with 17,000 tickets sold. The Turkish Football Federation had put in place additional security measures for the match following the Paris attacks, which included an attack at the Stade de France where a football match between France and Germany was being played.
The match ended with a 0-0 draw with both teams trying out new players. Turkey have not lost a game this year, and are preparing ahead of Euro 2016. Greece has not qualified for the Euro 2016.
Boos heard at Ireland vs Bosnia & Herzegovina match
Similarly, boos and jeers were also heard during the minute's silence at the match between Ireland and Bosnia & Herzegovina at the Euro 2016 play-off at the Aviva Stadium in Dublin on Tuesday. The crowd initially took several moments to quieten down before the referee blew his whistle to start the silence.
The booing however could be heard once the minute of silence started. Jeers and chanting could be heard while others were heard urging those making noises to keep silent.