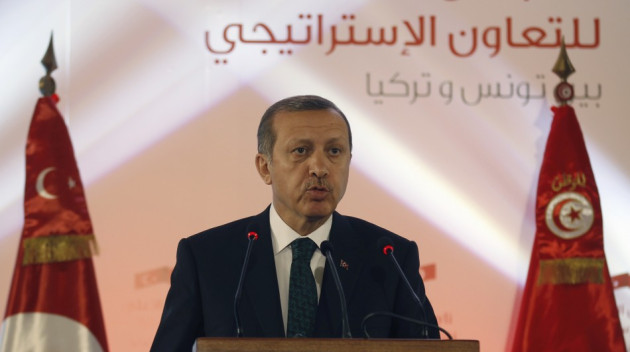 Turkey's Prime Minister Recep Tayyip Erdogan has refused to back down to protests over a redevelopment plan of Istanbul's Taksim Square that have sparked more fundamental demonstrations across the country against his perceived authoritarianism.
Despite growing anger on the ground and apparently conciliatory efforts by the deputy prime minister and the president, Erdogan has vowed to push ahead with the destruction of a rare green spot in the city centre.
"We will go ahead with renovating Taksim, taking into consideration environmental concerns," he told reporters in Tunis.
"The sensitivities of people for environmental issues have been abused," he said, but added that the government had "already expressed our sorrow for excessive use of force".
This was in reference to an earlier speech by his deputy, Bulent Arinc.
"We are against the tyrannical rule of a majority over minority but we also can't accept the minority dictating over majority," Erdogan said.
He reiterated his claim that "extremist" groups were manipulating the protest and noted that a number of foreigners had been arrested.
The Turkish stock exchange plummeted to its lowest level of the year after Erdogan's remarks in Tunis.
The main Istanbul share index dropped 4.24% at 12:34 GMT, while the lira weakened to 1.8914 against the dollar.