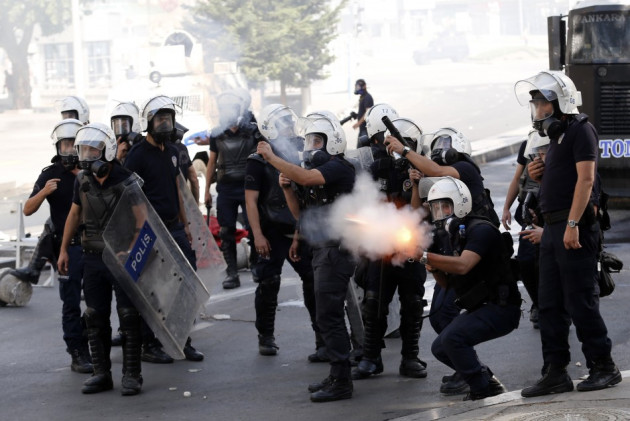 As anti-government protests rage across Turkey, Prime Minister Recep Tayyip Erdogan suspects "foreign" forces for the trouble.
Erdogan said Turkish intelligence officials are working to determine whether there was any foreign link to the ongoing protests.
"Our intelligence work is ongoing [to establish foreign links to the protests]. It is not possible to reveal their names. But we will have meetings with their heads," he said during a press conference.
Local reports suggest more than 3,000 people have been injured in the last few days of protests. At least two dozen protesters are believed to be in serious condition in hospital. Two deaths have also been reported so far.
Most of the injured protesters are from Ankara, Izmir, Istanbul and Adana.
Erdogan noted that 160 police personnel were also reported injured on a single day of protests.
Taking a dig at the international community which urged restraint, Erdogan said: "Those who advise us to be moderate must themselves first come to moderation."
Before leaving on an official trip to Morocco, he said: "This is a protest organised by extremist elements. We will not give away anything to those who live arm-in-arm with terrorism."
However, Turkish President Abdullah Gul adopted a softer tone, saying: "When we talk about a democracy, we of course mean the expression of the will of the people in electing the leaders of the country. But democracy does not just mean elections."
He added: "It is natural that outside of elections if there are differing opinions, situations or objections that they be voiced. And peaceful protests are a part of that."
Gul also held talks with the main opposition leader over the situation.
The left-leaning powerful workers union, Kesk, has accused Erdogan of using "state terror" to quell the protests.
"The state terror implemented against entirely peaceful protests is continuing in a way that threatens civilians' life safety," said the trade union confederation which represents around 240,000 workers.