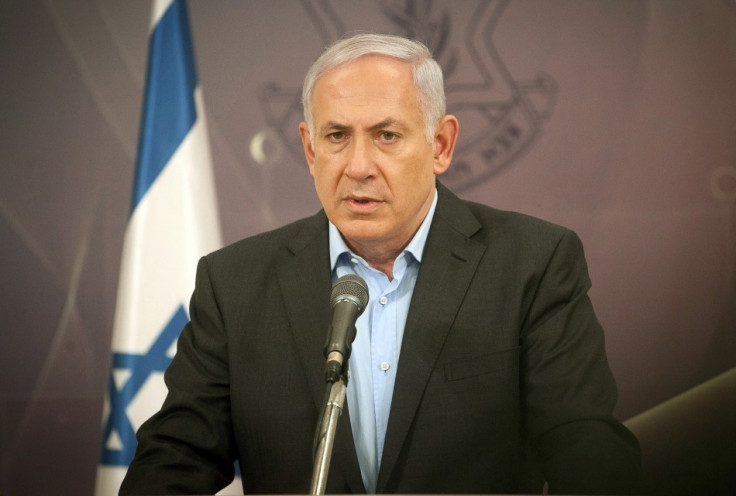 The Israeli government is finding itself in an increasingly difficult position after, in addition to being faced with internal and external protests, Turkey has announced its intention to expel the Israeli ambassador and to suspend all remaining military agreements with Israel after details emerged of a United Nations report into last year's deadly raid on a Gaza-bound flotilla.
The report, which was leaked to the New York Times angered Ankara's officials, with Turkish Foreign Minister Ahmet Davutoglu saying some of the report's findings, were unacceptable.
Turkey has said it wants Israel to apologise for the raid, but the Netanyahu government has so far refused to do so. Relationships between the two countries reached a low last year after the flotilla incident in which nine Turkish pro-Palestinian activists were killed after Israeli forces stormed the flotilla.
Following a leaked copy of the UN's report acknowledging that Israeli forces did use excessive force when they intercepted the Turkish-led flotilla, analysts have warned the relationship between Turkey and Israel are set to further degrade.
Despite pointing out the excessive use of forces by Israeli forces, the leaked report however found that Israel's naval blockade of Gaza is legal.
Just hours before the publication of the leaked copy, Turkey announced the expulsion of the Israeli ambassador despite the report warning "Turkey and Israel should resume full diplomatic relations, repairing their relationship in the interests of stability in the Middle East and international peace and security".
While Israel will now have to assess the consequences of such a breakdown of communication with Turkey, the Netanyahu government is also facing massive protests at home as protesters demand renewed and inclusive social welfare policies complaining that the economic policies have mainly profited the Israeli elite.
Despite Netanyahu saying he would agree to new reforms the protests are still on-going and a one million people protest has been planned for 3 September, as demonstrators will take to the streets in 50 different cities to call for social and economic justice.
Meanwhile more protests, this time directed at the Israeli government's policies and behaviour towards Palestine took place in London this week when Palestinian supporters disrupted the Israel Philharmonic Orchestra's performance at the Royal Albert Hall Thursday night, leading to the cancellation of the live radio broadcast on BBC Radio.
Faced with external and internal protests and with the Palestinian UN statehood bid looming, Turkey's move cannot come as good news for Israel's Prime Minister Benjamin Netanyahu whose popularity has been declining in the last few months.