Syria Civil War: Turkey Calls on UN to Set up No-Fly Area to Shield Refugees
Turkey's foreign minister Ahmet Davutoğlu urges UN creation of havens to stop refugees pouring across Syrian border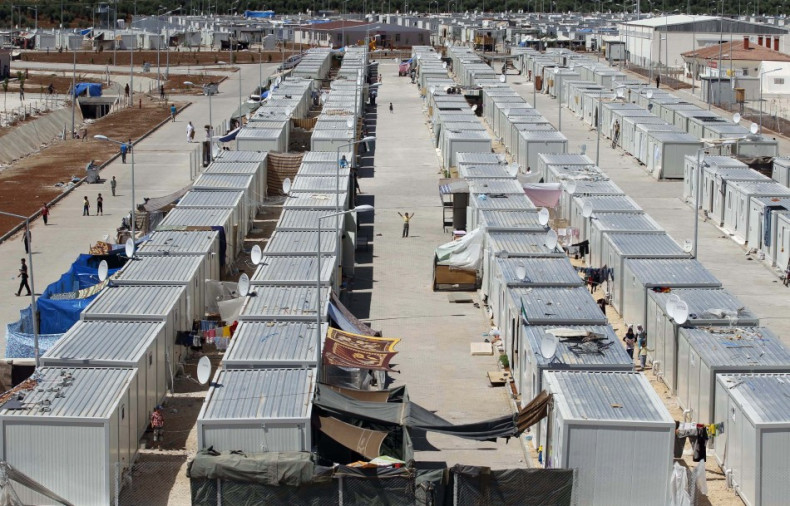 Turkey has called on the UN Security Council to set up a safe area inside Syria to protect thousands of refugees fleeing the civil war.
"We expect the United Nations to engage on the topic of protecting refugees inside Syria and if possible sheltering them in camps there," foreign minister Ahmet Davutoğlu told a news conference in Ankara.
Turkey has long considered the idea of a no-fly zone to protect displaced Syrians from attacks by President Bashar al-Assad's forces.
The issue has gained momentum among the international community after the number of refugees in Turkey exceeded 80,000. Up to 200,000 more people could eventually flee Syria for sanctuary in Turkey, according to United Nations High Commissioner for Refugees (UNHCR).
"When we talk about figures in the hundreds of thousands, this problem no longer remains a problem of an internal conflict in any one country but becomes an international dangerous problem," said Davutoğlu.
France has backed the proposal, but US and other Western allies have expressed concerns over the need to provide the military and aerial support to Turkey to implement the no-fly area.
"We are studying the issue of buffer zones," said French Foreign Minister Laurent Fabius. "It's very complicated, we can't do it without the agreement of the Turks and other countries but we want to make progress."
On Turkey's southern border, Syrian refugee Walid Abedeen told Reuters that Syrians have been asking for a no-fly zone since the uprising against Assad began.
"All Syrian people are with Turkey in this move," he said.
Turkey's 566-mile long border with Syria is dotted with nine refugee camps that are reportedly over-crowded and four more are being established.
The newest is already home to thousands of displaced Syrians within days of it opening.