Turkey's Former Army Chief Ismail Hakki Karadayi Detained over Coup Role
Retired general was highest ranking military official during 1997 coup that overthrew Islamist government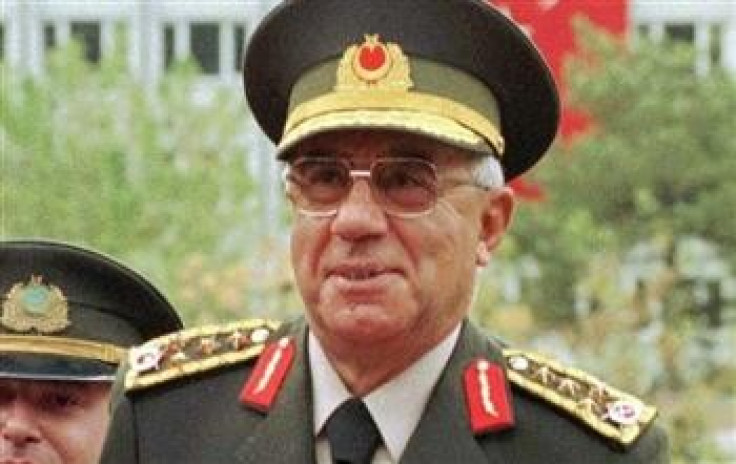 Turkey's former armed forces chief Ismail Hakki Karadayi has been detained as part of the ongoing investigation into a coup in February 1997 that ousted the country's first Islamist-led government.
Karadayi was taken into custody after retired general Cevik Bir, the second-highest ranking official in the army at the time, accused him of playing a key role in the bloodless coup.
Generals in the National Security Council forced then prime minister Necmettin Erbakan to resign in June 1997 after accusing him of undermining the secular constitution.
The military elite, which long saw itself as guardian of the secular ideals of Kemal Ataturk, the founder of modern Turkey, introduced a series of restrictions on religious life, citing alleged growing religious fundamentalism in the country.
Among the measures were an unofficial but widely practised ban on the wearing of headscarves by women, a purge of members with suspected ties to religious groups from the military, and the shutdown of several newspapers.
Since prime minister Tayyip Erdogan's Justice and Development party (AKP) got to power in 2002, the influence of the military has been significantly curbed.
An investigation into coup plots has resulted in the arrests of 60 people on coup charges. Bir recently released a 11-page-long complaint petition that detailed how Karadayi was behind the feared West Study Group (BCG), a committee of military officials that operated as a monitoring and intelligence body during the 28 February coup.
Karadyi has always denied any involvement with the BCG, which kept illegal records of thousands of wire-taped conversations by politicians, intellectuals and civil workers who were part of the 1997 government.
More than 300 military officers were sentenced to jail in September for plotting to overthrow Erdogan almost a decade ago, while nearly 300 other people - including politicians, academics, journalists and retired army officers - are on trial accused of orchestrating political violence.
© Copyright IBTimes 2023. All rights reserved.