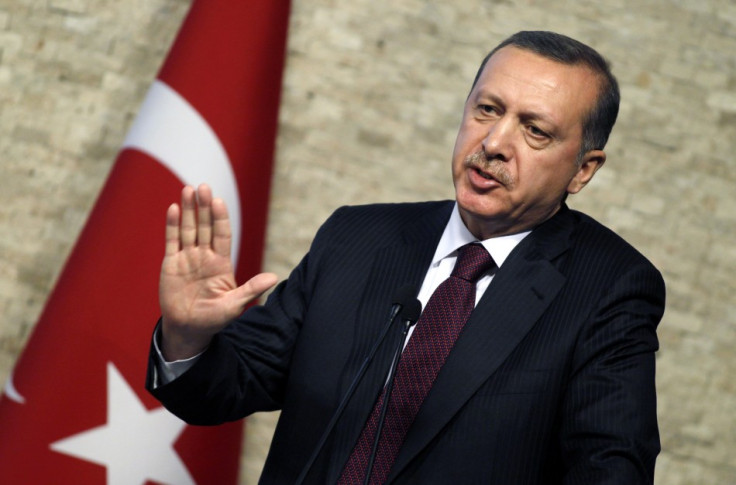 Turkey's prime minister, Recip Tayyip Erdogan, has pledged to help "liberate Syrians from dictatorship".
He also announced that the country has changed its military rules of engagement and that any Syrian troops approaching Turkey's border would be dealt with as a military threat.
The country has raised its military preparedness level after Syria downed a Turkish aircraft and shot at a rescue plane that was looking for the wreckage of the F-4 Phantom fighter jet over the Mediterranean.
While some reports claim that the jet had strayed into Syrian airspace, Erdogan insisted that the aircraft was shot down outside Syrian airspace in a "deliberate" and "hostile" act.
"We have evidence that the Turkish jet was downed out of Syrian airspace," he told members of his ruling Justice and Development Party (AKP) in Ankara.
Erdogan said Turkish armed forces "will respond to all violations on the Syrian border", adding that Syrian helicopters had recently violated Turkish airspace five times without Turkey taking retaliatory action.
"A short-term border violation can never be a pretext for an attack," he said, pointing out that the downed jet had been on a training exercise.
He also lashed out at the Syrian regime, calling it tyrannical and unjust. "We will offer all possible support to liberate the Syrians from dictatorship," Erdogan said.
"However valuable Turkey's friendship is, its wrath is just as strong. Don't take our common sense and cautious approach as a sign of passivity," the Turkish newspaper Zaman quoted Erdogan as saying.
Nato secretary-general Anders Fogh Rasmussen expressed solidarity with Turkey following a meeting of its 28 member states.