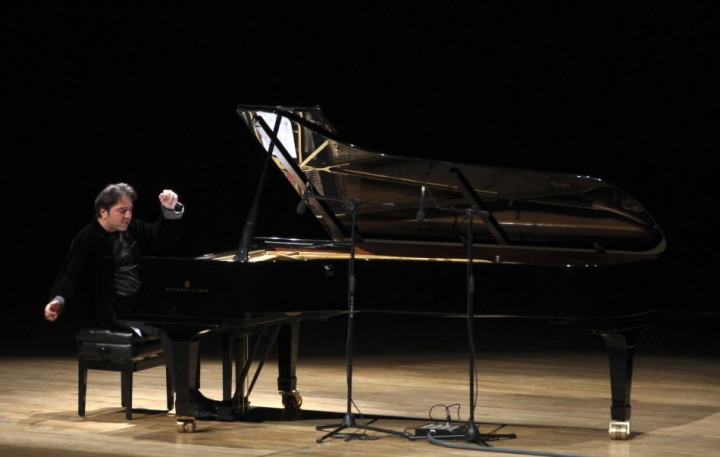 Prominent Turkish pianist and composer Fazil Say has been re-sentenced to 10 months in prison by an Istanbul court over tweets he published about Islam.
Say, who has performed with the New York Philarmonic and been an ambassador to the EU, had previously been given a 10-month suspended jail term for a series of tweets deemed blasphemous by conservative Muslims, including one citing a thousand-year-old poem.
His lawyers demanded the sentence be cancelled, but it has been upheld after a re-trial.
Since Say has no criminal record, the court has ordered supervised liberty for the pianist, which means he will not be jailed as long as he does not commit a similar crime within two years.
In the first tweet, Say, 43, joked about a muezzin who made a call to prayer that lasted only 22 seconds.
"Why such haste? Have you got a mistress waiting or a raki on the table?" he tweeted. Raki is a strong Turkish spirit made from aniseed.
In another tweet, the pianist quoted 11-century Persian poet Omar Khayyam who ridiculed the hypocrisy of people who pretend to be pious.
"You say rivers of wine flow in heaven, is heaven a tavern to you? You say two hours await each believer there, is heaven a brothel to you?" he tweeted.
A harsh critic of Prime Minster Recep Tayyip Erdogan's moderate conservative government, Say is the country's leading composer and pianist. He said devout Muslims in government represented "a catastrophe" for Turkey.
An online petition to support him recorded 8,000 signatures and many members of the Turkish and international intellectual community have backed him.
The European Union has long urged Turkey to develop its record on freedom of speech if it wants to become a member of the economic union.
Erdogan himself was imprisoned in 1998 when he was mayor of Istanbul for reciting a poem that a court deemed was an incitement to religious hatred. He served six months in jail.
The poem he had read contained the verses: "The mosques are our barracks, the domes our helmets, the minarets our bayonets and the faithful our soldiers."
READ:
Turkey Crackdown on Alawites Pushes Erdogan's AKP Government Closer to Police State [BLOG]