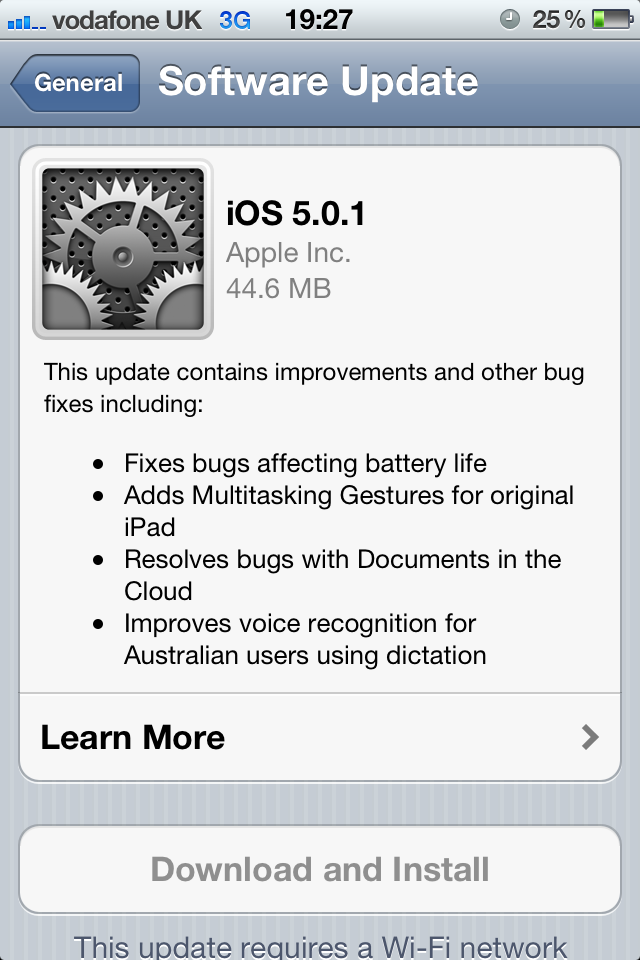 Just days after Apple released iOS 5.0.1 update for iPhone, iPad and iPod touch, hackers have jailbroken the new firmware, but an untethered hack is still in the works.
The endless cat-and-mouse game between jailbreakers and Apple rolls on, and now the jailbreaking team have cracked the iPhone code again, with their Redsn0w 0.9.9b8 software for Mac and PC.
Before proceeding, iOS 5 users should be warned that there is still no untethered jailbreak for the firmware, and when this is released it may not work on the new 5.0.1 update. Those looking for an untethered jailbreak should not update to 5.0.1 yet, as there is currently no way to downgrade back to 5.0.
In a tweet, iOS hacker @pod2g said: "Note about 5.0.1: don't update if you plan on jbking: the bug Charlie MILLER found can simplify exploits dramatically and will be closed."
In English, this means that the hackers have found an exploit in iOS 5 to allow an untethered jailbreak, but this exploit will have been patched by Apple in the 5.0.1 update.
It is worth noting that this jailbreak will not work with any dual-core iDevices, such as the iPad 2 and iPhone 4S.
The hackers over at Redsn0w have posted the following tutorial, but please remember that jailbreaking your device can lead to irreparable damage if the instructions are not followed closely, and jailbreaking will invalidate your Apple warranty.
1. Download the latest version of Redsn0w (0.9.9b8) for Windows or Mac.
2. Run Redsn0w and select "Extras".
3. Click on "Select IPSW", browse to where your iOS 5 firmware is and select appropriate firmware file for your iDevice.
4. Go back and then hit "Jailbreak".
5. Select "Install Cydia", hit "Next" to put your device in DFU mode and then Redsn0w will apply the jailbreak.
6. After everything is complete, you will be reminded to boot tethered the device.
7. Now click on "Back" on the Redsn0w screen, select "Extras" and then "Just Boot". (You will need to perform this action every time your device is switched off or rebooted)
8. Follow the instructions to put your device in DFU mode again
9. Wait till your device is rebooted, and it's done.