Twitter has begun rolling out an archive feature that allows users to download all of their old tweets in a single file, though it's not available to all users yet.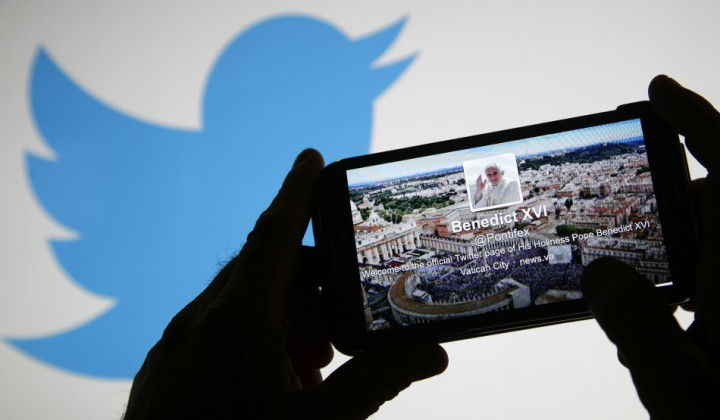 As reported by The Next Web, several Twitter users have already begun seeing a "Your Twitter Archive" option in the Settings menu.
Twitter user Navjot Singh has the new feature already enabled and has blogged that he received an email from Twitter introducing the archive:
"Twitter informs that they will mail you the download link when the archive is ready," wrote Singh on his blog. "It's just like how Facebook's archive system works. Once you get the mail and download it you will get a zip file with archive in html form. Extract it and you will see all your tweets sorted in calendar format."
Images uploaded by Twitter user Ben Kessler show that the archive is organised by date.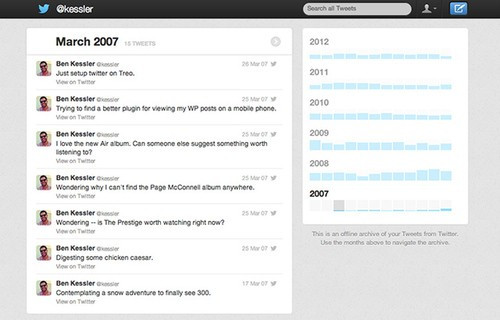 The Verge has received an email statement from Twitter explaining that the archive feature is not yet available to all users:
"We are currently testing the ability to download your tweets with a very small percentage of users," explained an official Twitter spokesperson.
Although a date has not yet been revealed for when the feature will rollout site-wide, Twitter CEO Dick Costolo told First Post in September 2012 that users would be able to download their tweets by the "end of the year."
"It's two different search problems," Costolo told the New York Times in July. "It's a different way of architecting search, going through all tweets of all time. You can't just put three engineers on it."
Twitter recently released data profiling the year 2012 in tweets. President Barack Obama's "four more years" tweet after winning the US Presidential Election became the most popular tweet of all time, retweeted by more than 810,000 people.