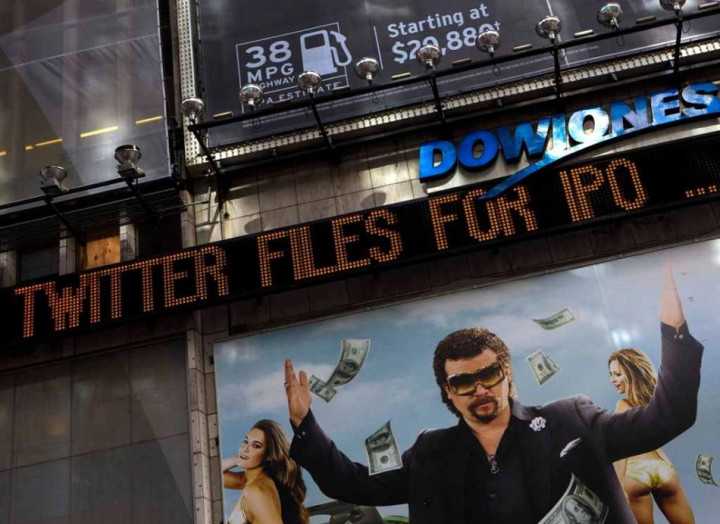 Twitter could make its IPO filing public this week, ahead of a probable flotation on the New York Stock Exchange (NYSE) that is expected to value the microblogging service at about $16bn (£9.9bn, €11.8bn).
Twitter filed to go public on 13 September but did so "confidentially".
The US-based firm has set itself an ambitious target - to begin trading before the American Thanksgiving holiday on 28 November, reported news website Quartz, quoting an unnamed person familiar with the company's plans.
However, several factors could hold-up the official filing of Twitter's S-1, the initial registration form for new securities.
Potentially unfavourable market conditions and changes to the prospectus aside, the impending shutdown of the US government could delay Twitter's filing, Quartz's source added.
Meanwhile, Twitter would have to cut down on some traditional pre-listing activities to be able to start trading before 28 November, according to the news website.
The San Francisco-based firm could sell 50-55 million shares priced at between $28 and $30 per share, news website The Street reported on 24 September. Twitter could end up raising anywhere between $1.4bn and $1.65bn through the IPO, pegging the firm's valuation at around $15bn or $16bn.
Going public
When the S-1 filing is made public - which has to happen three weeks before Twitter begins marketing the IPO - it would disclose the size of the offering and how much each share would cost; and would name the stock market on which Twitter's shares would list.
The S-1 would also give market players a glimpse of the company's revenues, something that has been left to guesswork at present.
The fact Twitter submitted an S-1 confidentially suggests its annual revenue was under $1bn in the previous financial year. Companies with less than $1bn in annual gross revenue - like Twitter - can submit in secret thanks to the JOBS Act that was brought into law in 2012 to benefit "emerging growth" companies.
In preparation for the IPO, Twitter has made some key hirings, including bringing in Morgan Stanley veteran Cynthia Gaylor to lead corporate development and naming Mike Gupta as CFO, while promoting Ali Rowghani to COO.
It also acquired a few companies recently, including the world's largest mobile ad exchange MoPub and social data company Trendrr.
The Twitter IPO could compete for investor-attention with a planned blockbuster offering, from China's Alibaba Group.
Alibaba too is eyeing a flotation on the NYSE that is expected to value the e-commerce giant at as much as $120bn (£75bn, €89bn).