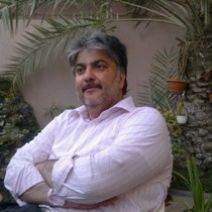 A Bahraini court has sentenced two policemen to seven years in jail for beating a leading member of opposition party al-Wefaq to death during the 2011 unrests.
Kareem Fakhrawi, a Shia businessman and founder of anti-government newspaper al-Wasat, died in custody in April 2011 a week after he went to police to complain against the Sunni authorities' decision to demolish his house.
Activists and opposition members have criticised the sentence as being too lenient.
"We didn't expect it would be just seven years," Wefaq member Sayed Hadi al-Mousawi told Reuters. "The prosecutor changed the charges from 'torture leading to death' to 'beating leading to death'. They don't want to admit that there was torture."
After the incident, Bahrain's official news agency initially reported that Fakhrawi died of kidney failure. But pictures of his bruised body emerged online, triggering angry reactions from the opposition.
Fakhrawi's newspaper, al-Wasat, was often accused by the government of "deliberate news fabrication and falsification" during civil unrest in Bahrain.
In July, 15 policeman were charged with "mistreatment" of detainees as part of an investigation into allegations that prisoners were tortured during the bloody crackdown.
A commission of international legal experts reported in November that torture had been systematically used to punish and extract confessions from hundreds of protesters during the period of martial law last year.
In another development, eight rare falcons of a Bahraini royal family member were seized at Karachi airport in Pakistan on suspicion that they had been replaced with different birds during a visit to the central Asian country.