Two Killed in Colorado Lightning Strikes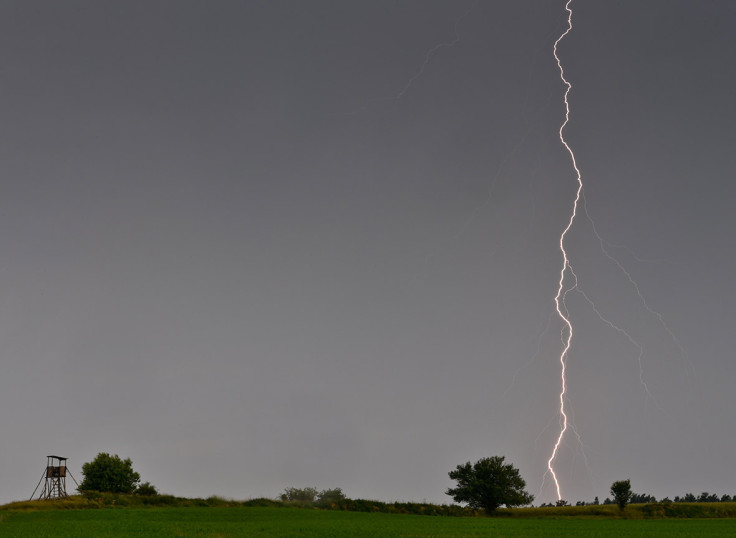 Two people have been killed by lightning strikes in just two days in the Rocky Mountains in Colorado.
This weekend two people died and 11 were injured in lightning strikes in the Rocky Mountain national park in Colorado, which has over three million visitors every year.
Kyle Patterson, a spokeswoman for the Rocky Mountain national park, said officials were notified on Saturday that four people had been struck by lightning near Trail Ridge Road. The four were rushed to hospital but Patterson said one man had died of his injuries.
On Friday, park officials said lightning had killed one woman and injured seven others. Friday's lightning strike occurred near Trail Ridge, the US's highest continuously paved road.
Patterson said they were the park's first lightning fatalities since 2000. The woman who died on Friday has been identified locally as 42-year-old Rebecca R Teilhet.
On average around 30 people are killed in the US by lightning strikes every year. In the UK, the most recent figures from the Office for National Statistics, documenting the causes of deaths in England and Wales, showed that one person people died as a result of a lightning strike in 2012.
Some statisticians have estimated the average risk of being killed by a lightning strike in one's lifetime anywhere in the world is one in 300,000.
The Royal Society for the Prevention of Accidents estimates that in the UK, up to 60 people every year are struck by lightning and survive, but that more than three-quarters of them suffer some form of permanent disability.
People who have been struck by lightning are often left with distinctive burn scars, referred to as "lightning trees" or "lightning flowers", caused by blood vessels bursting. Lightning strikes can also cause internal damage to the body, including kidney failure, infection, muscle and tissue damage. Lightning can also affect the heart and lungs, nervous system, hearing and vision.
© Copyright IBTimes 2023. All rights reserved.