A year after Typhoon Haiyan devastated huge swathes of the Philippines, close to 25,000 people are still living in tents and temporary shelters.
The category five typhoon wiped out or damaged practically everything in its path as it swept ashore on 8 November, 2013, with seven-metre storm surges destroying around 90% of the city of Tacloban in Leyte province.
Haiyan killed or left missing close to 8,000 people and displaced as many as four million.
Chris McGrath photographed the devastation in the days after the typhoon hit, and has returned to Tacloban one year later.
Critics have slammed the government for its slow rehabilitation efforts despite enormous resources made available by foreign governments and aid agencies.
Philippine President Benigno Aquino only approved a £2.35bn six-year rebuilding masterplan a few weeks before the anniversary.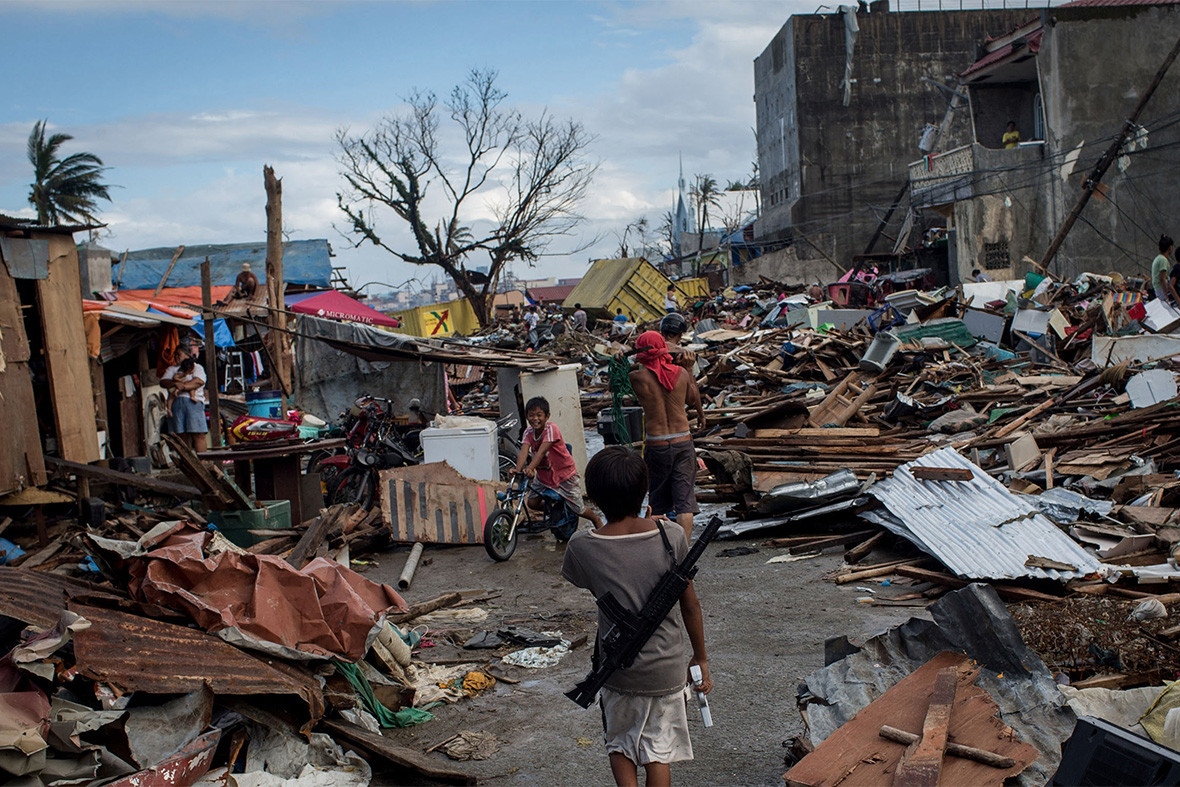 Typhoon Haiyan is one of the strongest typhoons ever to hit land. It caused destruction on an enormous scale, tearing down buildings, piling up cars and completely washing away some areas of cities.
The national disaster agency reported more than 6,300 people dead. A year later, more than 1,000 are still unaccounted for.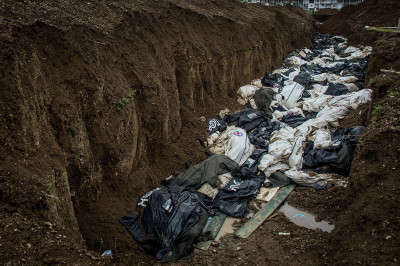 An estimated one million families (approximately four million people) were driven from their homes.
Tacloban City, the main city on the Philippines' central island of Leyte, bore the brunt of the damage.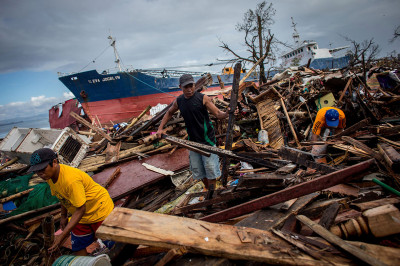 The Philippines, which sees an average of 20 typhoons a year, is planning to build typhoon-resilient structures and relocate residents living in danger zones to areas which it considers safer based on studies by local and international organisations.