Far Cry and Assassin's Creed are two of the biggest franchises in games today. Yves Guillemot, CEO of publisher Ubisoft, discusses their and his company's future.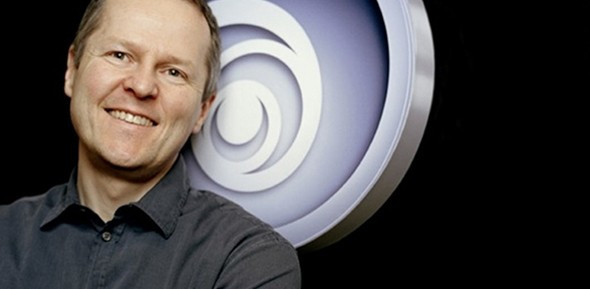 It's been a good year for Ubisoft. After dominating E3 with the Watch Dogs reveal, it's now primed to clean up during the holiday season, too. Far Cry 3 and Assassin's Creed III have both been met with superlative reviews - the latter smashing pre-order records for any Ubisoft game ever - and Zombi U, a quote unquote "core" horror game set in London is the main reason people want a Wii U.
Today Ubisoft is the third biggest publisher in the games industry behind EA and Activision. The company's CEO, Yves Guillemot, says the aim is to provide gamers with "real-life benefits":
"Our aim is to create positive gaming experiences that will stay with the player long after they put down their gamepad. We're convinced that gaming offers real-life benefits.
"Like with other forms of art and entertainment, video games give players the opportunity to experiment and explore different characters, situations and worlds in a safe environment, and ultimately to learn more about themselves, others and the world they live in.
"That's what we wanted to do with Assassin's Creed. It's an action adventure, grounded in historical realism, that we hope will incite people to learn more."
Three of five
The third of five brothers, Yves Guillemot co-founded Ubisoft with his family in France in 1986. After developing a string a distribution deals, the company settled in Paris and began work on its own games:
"I was born and raised in the region of Brittany, in the West of France," explains Guillemot. "Entrepreneurship is a family trait - when we were younger, we all worked during our summers in the family agriculture supply business. I attended business school in Paris, and then came back to build up Ubisoft with my brothers.
"We first managed to secure the distribution business for Elite Systems in the UK, followed by US publishers such as NovaLogic, LucasArts and Sierra Entertainment. We moved 20 programmers into an old castle in Brittany, but the heating bill ended up costing too much so we moved over to Paris.
"We realised that we needed to create our own games, so in 1986 we release our first in-house creation, Zombi.
"Now we have more than 7,000 incredibly talented team members across the globe. The company has expanded exponentially, and we've stayed true to our roots. We still invest the same energy into making amazing entertainment experiences and to keep growing and evolving in a constantly changing industry."
Image problem
Publishers today have something of an image problem. As games become more popular and more lucrative, they inevitably become more corporate and companies like Activision and Ubisoft often bear the brunt of fanboy hate. If the latest Call of Duty game isn't deemed different enough from the last one, or the newest FIFA hasn't changed much, it's generally publishers that get accused of cashing in on what's worked before.
Guillemot insists there's nothing that sinister going on, and that making consumers happy is his company's number one priority:
"Big developers and publishers are sometimes seen as being tied down by their overheads and organisation," he explains "which can allow for less risk-taking and creativity. We're a big company, too, but we've tried not to fall into this trap. Our size has enabled us to branch out into new areas and diversify our line-up.
"We're constantly striving to satisfy our fans and attract new ones by bringing them even more memorable and high quality experiences, whether it be in the form of a new IP, or a new instalment of an established brand.
"It's essential to have the opportunity to experiment with new and unexpected ideas. In addition to our main projects, we're always investing in a number of smaller, experimental projects behind the scenes. This possibility to test things, make mistakes, and then try again is vital to bringing innovation to our game development. Ultimately, it's all about pushing onwards and upwards in order to keep our consumers happy."
Changing marketplace
Apart from pleasing fans, publishers like Ubisoft also face an ever-changing marketplace, which is evolving more rapidly than ever. With the influx of downloadable, mobile and casual games, developers and publishers are hurriedly trying to adapt to different trends and new consumers.
EA has already envisioned a future for itself where boxed games don't exist, and Activsion has this year reported that 51 percent of its net revenue has been from digital, online sources, specifically World of Warcraft. While physical game sales continue to drop, the App Store and Google Play get bigger.
Digital distribution services are expanding, too, with Game Industry reporting that Valve's Steam now has more than fifty million users.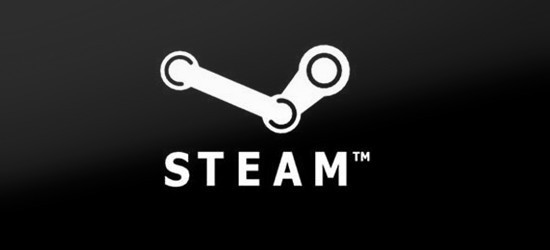 Computer games are a changing landscape and everyone needs to adapt; Guillemot is convinced Ubisoft can do it:
"We've got plans to grow our part of these markets quickly over the next couple of years. In our latest quarter we achieved a 112 percent increase in online sales, and this should continue to rise. Today, more than 20 percent of our resources are dedicated to these opportunities. Digital and mobile games represent a huge opportunity to reach out to a new audience, which was less accessible in the past, and extend the notoriety of our brands and create new ones.
"Digital channels like PSN and XBLA are great outlets for doing this, and the powerful new processors in smartphones now allow us to bring consumers high quality gaming experiences on these devices as well.
"Today what's great is that we can really play everywhere, and at any time, on a console, a tablet, a smartphone... The gaming experience can now be made available simultaneously on multiple screens and there are lots of synergies to be developed."
Ecosystem
There is also a focus on convergence, with Microsoft's Xbox now offering bespoke music and video streaming services. When it launched in 2006, the PlayStation 3 sold poorly because it was ill defined; the inclusion of a Blu-Ray player, internet browser, photo editor and online store put off consumers who, at the time, only wanted a devoted gaming console.
Now, the industry is catching up to the idea of Xbox 360, PlayStation 3 and Wii U "ecosystems" and Guillemot believes Ubisoft needs to expand its horizons, too:
"Ubisoft's core business is video games, and we'll continue to focus on creating memorable gaming experiences. In the future, we'd like these experiences to be further personalised and correspond even more smoothly with each player's needs. We also want players to be able to easily stay connected and interact with their community and friends, and for every single experience to be complementary. We'll also remain an entertainment company in the broader sense of the word, with films, comic books and novels.
"I'd like to keep the industry as varied and challenging as it always has been. What's great about the game industry is that it is constantly evolving. We need to continually keep coming up with new ideas and be prepared to take on new markets, expertise and technology. Right now, we're really excited about the powerful next-generation of consoles which will be coming soon, and all the terrific benefits they'll bring in terms of social features and game experiences.
"Creativity is facilitated by exchanging ideas, and bouncing ideas off each other," concludes Guillemot. "I enjoy watching others play and interact with games... Seeing how someone reacts in a game is a great source of ideas.
"25 years ago, Ubisoft was five young brothers and a small team in France. My most important role now is to help nurture an environment which gives everyone the opportunity to grow, to develop their skills and reach their full potential...I think the best is yet to come."