Udinese rule out January sale of Arsenal target Jakub Jankto
Sporting director Manuel Gerolin says Udinese may consider selling Jankto in the summer if an adequate replacement is brought in.
Udinese sporting director says there is no chance of Jakub Jankto being sold in the January transfer window amid reports linking the midfielder with AC Milan, Arsenal and Everton.
However, Manuel Gerolin added that the Serie A club could consider selling Jankto in the summer if an adequate replacement is brought in.
Earlier reports suggested that Udinese were close to selling the Czech Republic international to Milan for a transfer fee in the region of €25m (£22m).
Jankto, 22, has started 16 league games for Udinese this season, scoring three goals. He has more than three years left on his contract at Stadio Friuli.
"Jankto won't leave in January and we've said so several times," Gerolin was quoted as saying by Football Italia.
"We want to keep our players until the summer because we're in an interesting position in the table. At the end of the season, we'll see what can be done, but we want to nurture our young players this season.
"We've received a lot of offers in Udine, it's true, but our policy has always been the same and everyone knows that we want to finish the season with a group of players that can make the fans happy and maybe finish in a certain position, which we haven't been able to for a couple of years.
"After that, before giving up our jewels, we have to find suitable replacements so we don't get any weaker."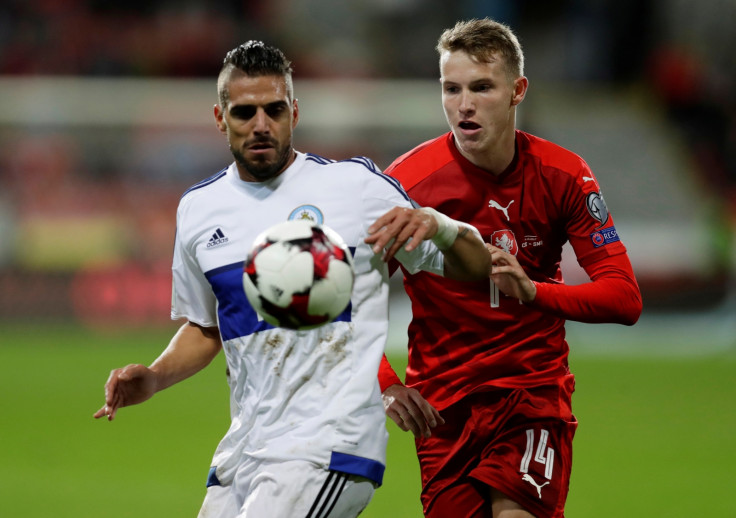 Inter Milan and Juventus have also been linked with Jankto, who has expressed a desire to play abroad. His agent said last month that he had the ability to perform well in the Premier League.
"He could be a good player for the Premier League because he has the right qualities to play there," Giuseppe Riso was quoted as saying.
"We'll talk about his possible transfer at the end of the season though, now he is only focused on Udinese."