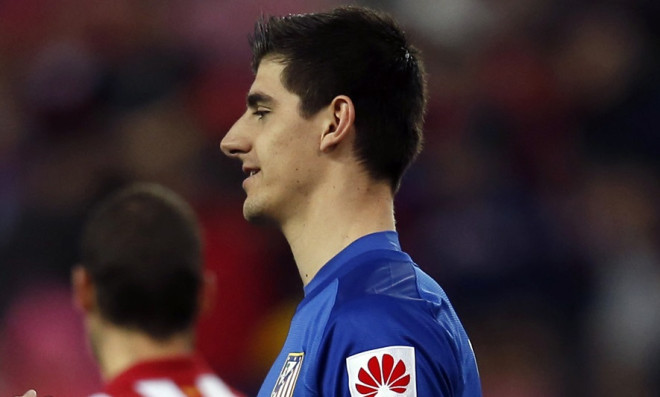 Chelsea loanee Thibaut Courtois is going to be available to play against the Blues in the Champions League semi-final after Uefa released a statement claiming that any agreement between Atletico Madrid and the west London club over his inability to play is "null and void."
Atletico president Enrique Cerezo recently revealed the club would have to pay an extra fee - reportedly to be £5m - to use the keeper if they were to face Chelsea either in the semi-final or the final, after the Blues inserted a special clause in his loan deal.
However Uefa have released a statement dismissing the clause, meaning that Courtois will be able to play against his parent club after they were paired with the Diego Simeone's side in the semi-final.
"In response to media reports referring to the situation of Club Atlético de Madrid goalkeeper Thibaut Courtois, UEFA would like to reiterate its position.
"The integrity of sporting competition is a fundamental principle for UEFA.
"Both the UEFA Champions League and the UEFA Disciplinary Regulations contain clear provisions which strictly forbid any club to exert, or attempt to exert, any influence whatsoever over the players that another club may (or may not) field in a match.
"It follows that any provision in a private contract between clubs which might function in such a way as to influence who a club fields in a match is null, void and unenforceable so far as UEFA is concerned.
"Furthermore, any attempt to enforce such a provision would be a clear violation of both the UEFA Champions League and the UEFA Disciplinary Regulations and would therefore be sanctioned accordingly," the Uefa statement says.
The 21-year-old is currently enjoying his third season at the Vicente Calderon Stadium where he has built a reputation as one of the finest shot-stoppers in Europe.