UEFA Euro 2020 Qualifiers: latest standings
Top 2 teams from each of the 10 groups will directly qualify for the 2020 European Football Championship
This week, the Euro 2020 Qualifiers have resumed. England, Scotland, Wales, and Northern Ireland will be seen in action in their quest to seal a spot at Europe's most prestigious nation-based competition. Next summer, 24 heavyweight teams will fight each other to lift the highly coveted trophy.A Cristiano Ronaldo-led Portugal will be looking forward to retaining their championship title.
The qualifying phase is divided into 10 groups. The top two teams from each of the groups will automatically get selected for the main tournament. The qualifying rounds won't see any third-place play-offs for the groups. Meanwhile, the champions of the Nation's League will get a safety net of a play-off position in case they can't make it to the top two in their respective group in the Euro qualifiers.
As BBC reports, if teams directly qualify for the tournament's main phase, the next best performing teams in their respective Nations League groups would get a chance to appear in the play-offs. The play-off draws will be held on November 22, 2019.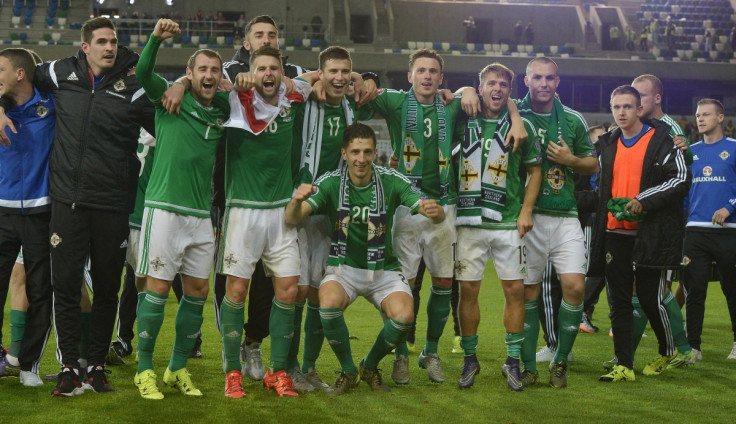 So far, the Euro qualifying rounds are in the midway stage. Currently, England is topping its group with a 100%-win record. Harry Kane's side is placed in Group A where Kosovo is currently positioned at the 2nd spot. These two teams are to face each other September 10 at the St. Mary's Stadium in Southampton.
Group B is led by Ukraine and the second spot is reserved by Portugal. Germany is leading the Group C table with Northern Ireland breathing on their necks at number 2. Ireland and Denmark are positioned at the top 2 positions in the Group D standings. Croatia and Slovakia are leading Group E.
Spain and Sweden sit on the top two positions in Group F, while Group G is led by Poland and Slovenia. World Champions France dominates Group H and they are followed by Turkey at the 2nd spot. Belgium has won all of their six matches to secure the top position in Group I while Russia is placed at 2nd position with five wins to their name. Former World Champions Italy has also won all six matches and is ranking first in their Group J campaign. Finland is placed 2nd.
The 2020 edition of the European Football Championship will be held between 12th June and 12th July next year, in 12 cities across 12 European countries.
© Copyright IBTimes 2023. All rights reserved.