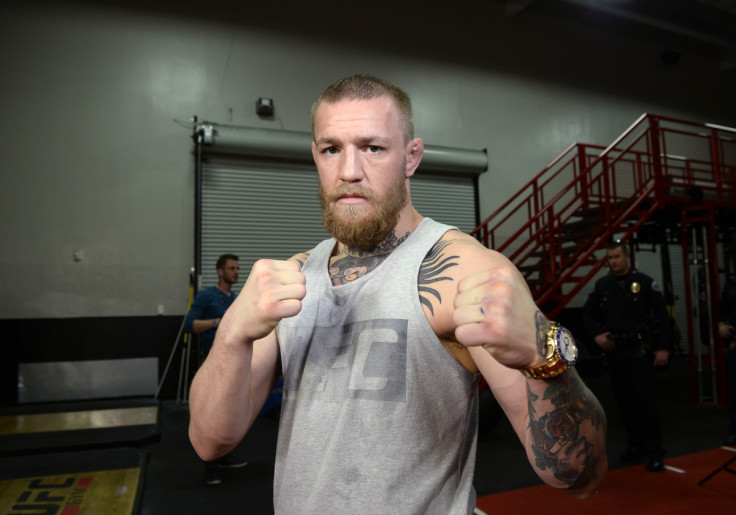 There was something about the build-up to UFC 100 that made the event such a special one. Sure, it was the 100th pay-per-view that the company had ever done, but it was really the level of talent and competition on show that meant it was not just hardcore MMA fans who were watching it. Everyone else was too.
The likes of Brock Lesnar, Frank Mir, Georges St Pierre, Thiago Alves and The Ultimate Fighter season nine coaches Dan Henderson and Michael Bisping captivated audiences from around the world. People who showed no interest in the sport prior to this show were posting about it all over their social media pages, helping it to become one of biggest MMA events of all time.
I'm starting to get the same feeling about UFC 200, which is scheduled for 9 July at the newly-built T-Mobile Arena in Las Vegas. However, it all depends on what happens on Saturday night when Conor McGregor and Nate Diaz face off at UFC 196.
Just in case you have been living under a rock and thought that McGregor was supposed to be fighting Rafael Dos Anjos this weekend, the lightweight champion suffered a broken foot during his training camp. Diaz later got the call to step in at short notice and the rest is history.
Obviously everyone wanted to see a champion vs champion title bout instead of a makeshift welterweight main event. However, let's look at the bigger picture in this situation. McGregor has firmly stated that he has every intention of competing at UFC 200 and unless Dana White thinks Holm-Rousey II is bigger than a McGregor fight, it's likely that he will be the show's headliner.
If McGregor can fulfill expectations and beat Diaz, then he will have put himself in an excellent position. Dos Anjos should be healed by the time UFC 200 comes around and the buzz about that fight on that particular show would far exceed the kind that was going on with UFC 196.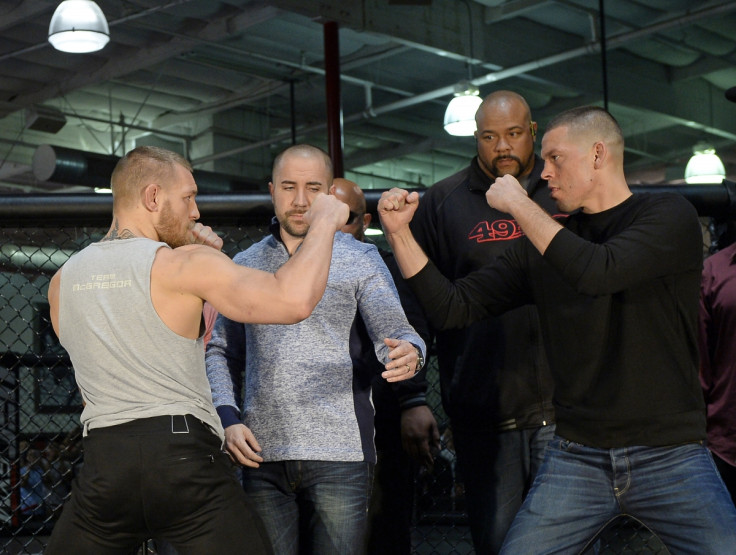 Of course, MMA is a sport that has had its fair share of moments where the more popular fighter loses unexpectedly – just ask former UFC champions Ronda Rousey and St Pierre. However, a McGregor loss is almost unfathomable given the momentum he has generated of late.
That's not to say that Diaz is a walkover, because anyone who has watched him fight knows that is far from the case. The California native is as dangerous as they come and could snare McGregor in a submission or trap him against the mesh of the octagon and start to land a barrage of his signature pitter-patter punches that have left many lightweights and welterweights dazed and confused.
He is also fighting with a point to prove. Diaz called out McGregor after battering Michael Johnson for three rounds at UFC on Fox 17 last December and now has to back up those words. Of course Diaz wants to earn a nice pay cheque, but the chance to become the first man to beat the featherweight title-holder since 2010 will also act as a huge incentive.
The fighting world is truly in McGregor's hands come Saturday night. If he wins, 'Notorious' sets himself up for potentially the biggest fight in UFC history that will push him to new levels of stardom. A spectacular finish could even render him the biggest combat sports star still competing.
However, a loss would immediately stop arguably the biggest hype train this sport has ever seen. McGregor has managed to make some of the high pressure situations he's been in look like a walk in the park, but how will he react when there's more on the line than there has been for any other UFC fighter since the promotion began?