History will be made in New York on Saturday night (12 November) as the Big Apple hosts UFC 205, the city's first ever official MMA event in the hallowed halls of Madison Square Garden. Fighting for the lightweight title against Eddie Alvarez, Conor McGregor will be looking to make some history of his own.
Where to watch
Alvarez vs McGregor will be available for UK viewers to watch live on BT Sport 2. It's going to be a long night, so you might want to cancel any plans for Sunday morning. BT's coverage of UFC 205's preliminary show begins at 01:00, with the main show not beginning until 03:00.
With a sublimely stacked undercard, expect this to run until the early hours of the morning with the main event likely to begin around 05:00. Of course, that depends on how quickly we get through the undercard.
Preview
For a decade, the battle to legalise MMA in New York raged on. It's only fitting that the UFC's first show back in the Big Apple is the most stacked in the promotion's history. At the head of that is Conor McGregor. The Dubliner long ago transcended the status of MMA fighter. He is now the sport's icon, the undisputed captain of the UFC ship, the man who now has so many casual fans waiting on his every word. Part of the 28-year-old's draw is the huge announcement he has promised to make in the wake of a victory he has been promising for months. It's generated as much hype as the fight itself. When McGregor talks, people listen.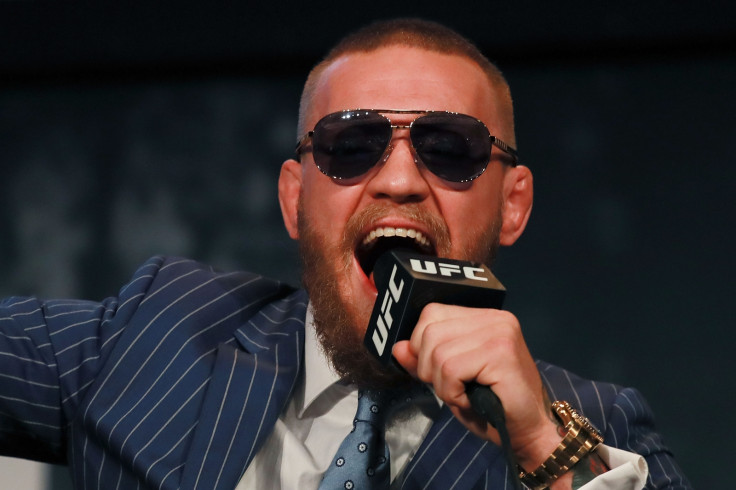 So far in 2016, McGregor has been one of sport's most prominent names without even defending or fighting for a championship. After knocking out Jose Aldo last year to claim his featherweight title, he was originally set to challenge for the lightweight title for the first time against Rafael dos Anjos in March, only for a foot injury to put the Brazilian out of action.
Enter Nate Diaz. After Diaz shocked the world by defeating McGregor by submission at UFC 196, the two engaged in an engrossing, bloody rivalry that culminated in the Irishman avenging his defeat at UFC 202. The market for a third and decisive match between the two remains, but McGregor has his eye on a greater prize.
Should he topple Alvarez on Saturday, he will become the first person in UFC history two hold two world titles at the same time. UFC president Dana White says the possibility of a double champion defending across two weights is unworkable. He's right. But for McGregor, it will be all about the moment standing before the world with a title draped over each shoulder.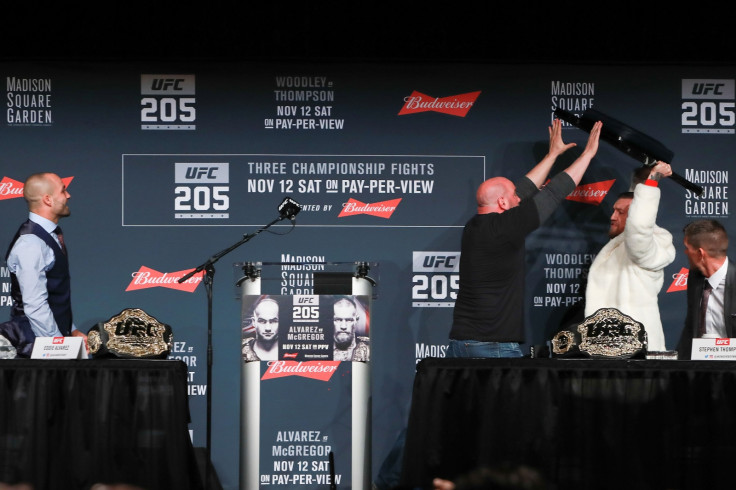 Ready to spoil the party is Eddie Alvarez. The Philadelphia-born fighter claimed his world title just five months ago and is on a three-fight winning streak. His ability to get opponents to the ground poses a threat to what is considered the weakness part of McGregor's game – as we found out in the first fight against Diaz in March. The 32-year-old speaks confidently when picking out McGregor's flaws in the face of the Irishman's bluster and bravado. Carrying that out on the UFC's grandest stage against the company's poster boy would be some statement.
McGregor's announcement?
McGregor has promised to deliver a huge announcement on Saturday night, one White has described as "left-field." The featherweight champion appears to have dismissed tabloid claims he is walking away from UFC. So what could it be? Here are some possibilities.
What they've said
Alvarez: "To me, he is just a left hand. He's just a guy with a left hand. That's how I see him. He does something that we call a 'rock back' well. Mayweather does it, a lot of Philly fighters do it. McGregor leaves and breathes off it. A lot of MMA guys don't know about these boxing things that they do. This is a move that is very easily taken away and we're going to dominate every step of the way."
McGregor: "I'm ready, I'm coming in here prepared, ready to put on a show for the fans. Ready to stop my opponent in devastating fashion," he added.
"I feel like I can do it in many ways. I can come out with many different styles. All you got to do is look at my previous fights. Every fight is different. Every approach is different so that's why they can't figure me out. So you're in for a treat.
Records
Alvarez:
(W) Rafael dos Anjos – technical knockout – July 2016
(W) Anthony Pettis – split decision – January 2016
(W) Gilbert Melendez – split decision – June 2015
McGregor:
(W) Nate Diaz – majority decision – August 2016
(L) Nate Diaz – submission – March 2016
(W) Jose Aldo – knockout – December 2015
Odds –via Betfair
Alvarez win: 13/10
McGregor win: 4/6
Draw: 50/1