Eddie Alvarez: The lightweight champion hoping to stop Conor McGregor making history at UFC 205
IBTimes UK looks at Alvarez's MMA career to date ahead of Saturday night showdown at Madison Square Garden.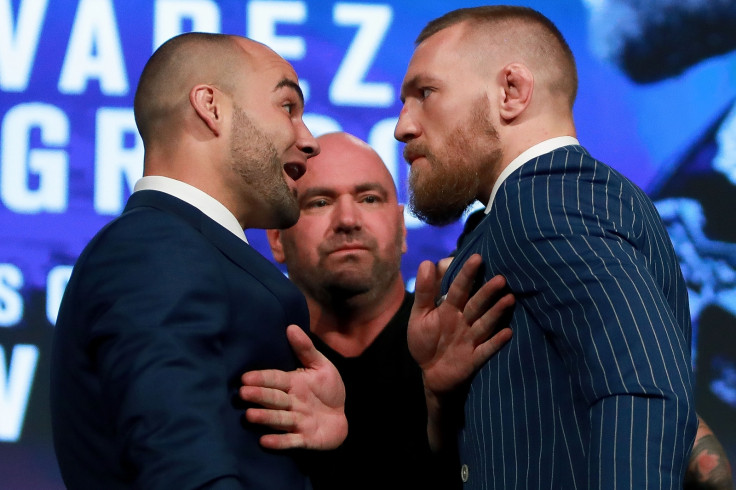 Three months on from avenging his shock maiden UFC defeat with a majority decision victory over arch-nemesis Nate Diaz, one of world sport's most popular and marketable starts returns to the octagon this weekend. Conor McGregor is set to headline a bumper Madison Square Garden card in the $4bn company's first New York appearance following the end of a decade-long battle to legalise MMA in a 50th and final state almost 20 years after it was first banned.
The cocksure Dubliner, still the featherweight champion despite having yet to make a single defence of the belt he won with a devastating 13-second knockout of Jose Aldo in December 2015, will attempt to become the first fighter in UFC history to hold world titles in two different weight divisions concurrently by challenging Eddie Alvarez for his lightweight gold.
While McGregor, who has teased a huge announcement to come after the fight, certainly requires no introduction to a global audience, more casual fans of the sport might not be as familiar with Alvarez despite his current position as a champion.
With that in mind, IBTimes UK takes a look at the man gunning to deny "The Notorious" a slice of history at the world-famous MSG...
Background
Alvarez hails from the rough and disorderly neighbourhood of Kensington in Philadelphia, Pennsylvania and, by his own admission, "fought a lot on the street just because I had to" growing up. An accomplished high school wrestler, he could not afford to attend college and worked at a concrete company before joining a nearby MMA gym. His first bout came just eight months after that initial introduction to the sport.
Pre-UFC career
"The Silent Assassin", known primarily for his boxing skills, has significant pre-UFC pedigree. Having won his first title in Reality Fighting, Alvarez later held the MFC/BodogFIGHT welterweight belt and also became the Bellator lightweight champion by beating Toby Imada via submission back in June 2009. He initially lost that 155-pound strap to Michael "Iron" Chandler before claiming it for a second time in a controversial rematch at Bellator 106.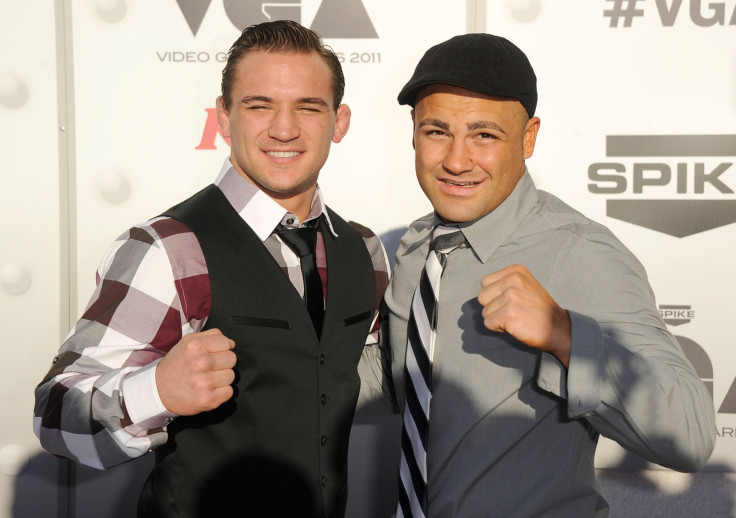 That was to be the final outing of his five-year, 10-fight spell with the company before finally being granted an unconditional release to join the UFC in August 2014 after a lengthy contract dispute. The tough 32-year-old has also fought on a number of other promotions including Dream, the ShoXC: Elite Challenger Series, Euphoria and Ring of Combat.
UFC debut/record
Having established a reputation as one of the world's best and top-ranked lightweights, Alvarez was thrust straight into a co-headline contest against Donald Cerrone at UFC 178. "Cowboy" emerged as the winner on that occasion, outpointing the debutant in a vicious, engrossing three-round Las Vegas battle.
Alvarez's overall MMA record stands at 28 wins from 34 total contests, including 15 victories via knockout, seven submissions and six decisions. Two of his four career defeats to Shinya Aoki and Chandler came via submission, while he lost to Cerrone on the judges' cards.
The only man ever to stop him outright was Nick Thompson at 2007's Bodog Fight – Clash of the Nations event in Saint Petersburg. Since leaving Bellator for UFC two years ago, Alvarez has chalked up three wins and one loss.
Biggest win to date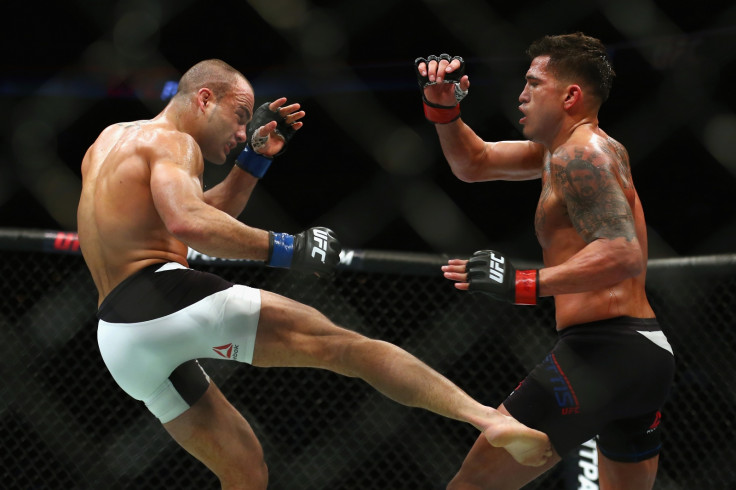 Following that disappointment at the hands of Cerrone, Alvarez fought back from a painful broken nose and orbital bone in Mexico City to claim a split decision win over former Strikeforce champion Gilbert Melendez, who was subsequently suspended for one year after failing a post-fight drugs test. He then inflicted a second successive defeat on former UFC title-holder Anthony Pettis at Fight Night 81.
Inevitable demands for a title shot were eventually granted and Alvarez was lined up as the second defence for Rafael dos Anjos, who had originally been scheduled to face McGregor in March only to withdraw with a broken foot suffered in training. In another stunning UFC upset, the challenger emerged victorious courtesy of an unrelenting first-round assault that followed a heavy counter right hand.
What he's said about McGregor
After calling out the brash McGregor, Alvarez, initially expected to fight Khabib "The Eagle" Nurmagomedov, has inevitably received plenty of verbal provocation. The Irishman particularly pulled no punches during a recent media conference call in which he claimed that his rival's wife and children "won't recognise him again" after a swift and no doubt brutal rearrangement of his facial structure.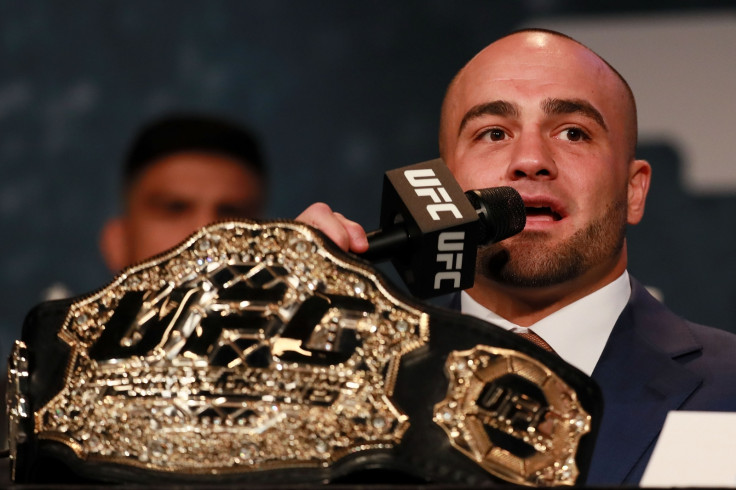 The American's response has been to attack the standard of McGregor's previous opponents, insisting that they were not up to his standards.
"The guys he's picked to fight, these are subpar guys," he said. "Even Nate is a .500 lightweight and everybody in the lightweight division has beat Nate and he had trouble doing that. The guys that he's faced are nothing of the calibre of fighter that I am.
"He's fought a bunch of chumps. If I had the resume he had, if they gave me that resume, if I was that lucky to get them opponents, the same s**t would happen if not worse. Styles make match-ups. When you pick the style you want to fight, then s**t, you get mismatched, you can knock everyone out.
"I can go to the supermarket right now and punch a guy in the mouth and look like a superhero. But when you fight the best guys in the world, the true best guys in the world, it's going to be tough. The fight's going to be tough."
© Copyright IBTimes 2023. All rights reserved.