Ultimate Fighting Championship (UFC) men's welterweight champion Tyron Woodley wants Holly Holm to take a 'page out of Ronda Rousey's book', and take a break from fighting. He wants Holm to concentrate on doing other things rather than getting back on the horse immediately.
The former women's bantamweight champion lost to Germaine de Randamie at the inaugural fight in the women's featherweight division at UFC 208 on 11 February. It was her third straight loss since defeating Rousey for the bantamweight title in November 2015.
Holm was unhappy with the nature of her loss, which was decided 48-47 in the Dutchwoman's favour and has appealed the decision after claiming that De Randamie punched after the bell on two occasions.
The Albuquerque-born fighter has called for a rematch, but Woodley believes she should take some time off and focus on other things to keep it fresh.
The welterweight champion does not want her to go completely off the radar like Rousey, who took a hiatus of over a year following her loss to Holm, but keep herself in the spotlight by doing commentary or consult with FOX.
"I never want to give the pink slip to any fighter too soon," Woodley told TMZ Sports "That's a decision they want to make and they need to make themselves. I think maybe she needs to take some time away, maybe do something outside the octagon, hopefully something that builds her brand to make her more valuable inside the octagon. Just take a page out of Ronda's book."
"One thing I have not seen her do a lot of - and maybe she just doesn't have any interest - maybe some commentating. For me, it always kept me fresh. You always have the control to reach so many hundreds of thousands of millions of people on a platform.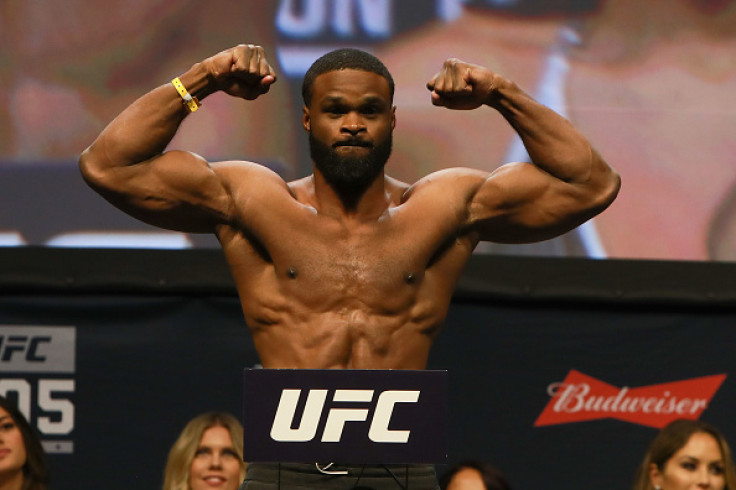 "So when I wasn't even competing for eight months I kept my name in the mix, I kept my stance for why I should be next for the title and it held more weight than what people realized. So maybe she should consult with the FOX people and try to do an audition to maybe do commentating," the UFC men's welterweight champion explained.