UFC: Ronda Rousey 'ready to move on' says Dana White as retirement talk gathers pace
Rousey has not yet provided a clear indication of what her future plans in the UFC are.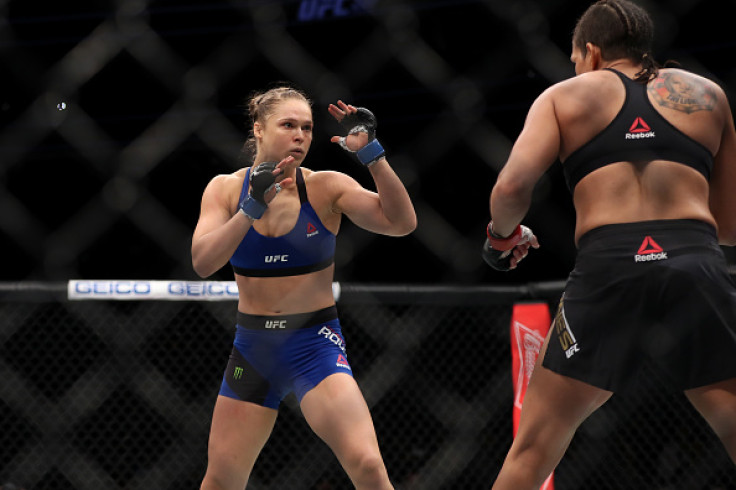 Ultimate Fighting Championship (UFC) superstar Ronda Rousey is ready to move on to other things and will not return to the octagon, according to Dana White.
The California native's future in the sport has been in question following her 48-second loss at the hands of Amanda Nunes at UFC 207. It was her second consecutive loss — the only two in her professional MMA career — but the manner of the losses against Holly Holm in November 2015 and the Brazilian in December last year brought down the air of invincibility that surrounded Rousey. It has also raised questions about her mental state and if she is the same fighter that held the UFC women's bantamweight title undefeated for over two years.
The 30-year-old American has not given any indication about what her future plans are, but it is the second time White is claiming that she is done with UFC and is ready to ride off into the sunset to focus on other things.
"My conversations that I've had with her lead me to believe that she won't fight again, but she didn't tell me that, she did not say to me, 'I am not fighting ever again,'" White said, as quoted on mmamania.com
"She sounds like she's ready to move on to whatever's next in her life. It sounds like she's ready for that," the UFC president added.
Meanwhile, Joe Rogan, who is a UFC commentator, has come out and admitted that he made a mistake when he said that Rousey could beat half the men in the UFC bantamweight division. He made these statements during "Rowdy" Rousey's dominant phase when she had gone 12-0 beating all in her path.
"I made the mistake of saying — hyperbole, I'm the master of hyperbole, I exaggerate all the time — I was like, 'She could probably beat half the men bantamweights in the UFC.' No, that's definitely not true. I shouldn't have said it at the time. Now, it's definitely not true," Rogan said, as quoted on Fox Sports.
"She could beat a few, that aren't good outside the sport. Look, if she gets guys on the ground she could (expletive) a lot of people up. Her Judo is 100% legit, her armbars are amongst the best in the business, but people were always saying that. Now that she's lost everyone's relaxed with that," he added.
© Copyright IBTimes 2023. All rights reserved.