UFC legend Bas Rutten reveals the real reason for Ronda Rousey's downfall
Rousey lost back-to-back UFC title fights against Holly Holm and Amanda Nunes.
Ronda Rousey is undoubtedly one of the biggest names in Ultimate Fighting Championship (UFC) history. The American is credited for putting the women's division of the sport on the map and is even now one of the biggest draws.
The California native is the longest reigning women's bantamweight champion and during her prime was touted to be unbeatable. Her achievements in the octagon saw her shoot to stardom outside the sport, which saw her appearing in big movie franchises like 'Furious 7', 'Expendables 3' and 'Entourage' between 2014 and 2015.
Rousey's career was soaring ahead of her match against Holly Holm in November 2015. She had constant media presence and was confident she would emerge triumphant even going to the extent of saying 'you're getting your ass kicked tomorrow' after their weigh-in scuffle.
However, it was a result very few expected, as Holm knocked out Rousey in the second round with a brutal head kick. The latter surrendered her title and the aura of invincibility was broken. She disappeared from the spotlight before returning to challenge for the title 13-months later against current champion Amanda Nunes. The American's return lasted all of 48 seconds when the referee called the match after she was disoriented following a barrage of punches from the Brazilian.
Mixed Martial Arts (MMA) legend Bas Rutten believes outside distractions like the movie and television offers were main reasons for Rousey's downfall. The American's stock has fallen since her back-to-back defeats with a number of questions raised about her ability to make a comeback.
The former UFC men's heavyweight champion admits that the only way she can make a successful comeback is if she completely focuses on her fight career and gives up her ambitions to become an actor, at least for the moment. Rousey has already got back into television with a cameo role in 'Blind Spot' which indicates that she is not thinking about making her return any time soon.
"I truly believe that," Rutten told FOX Sports when asked if her career outside the cage played a factor in Rousey's downfall. "On the other side, her name is getting bigger and bigger and bigger and then the girls who are going to fight her, they know if they dethrone the champ, they're going to be that known. It's a judgment slip I think. That's what happened there. Unfortunately, she hasn't been able to pull it back together now."
"The problem also with Ronda was she had so many movie offers and the last fight that she had, everything was riding on that. She knew that if she would lose, she would not only lose but she would lose all the movies, opportunities, everything would go away cause that's how the world works. It's unfortunate but that's how the world works.
"Once you start losing, suddenly you're not that interesting anymore. It's bad that it happens, but it happens," he explained.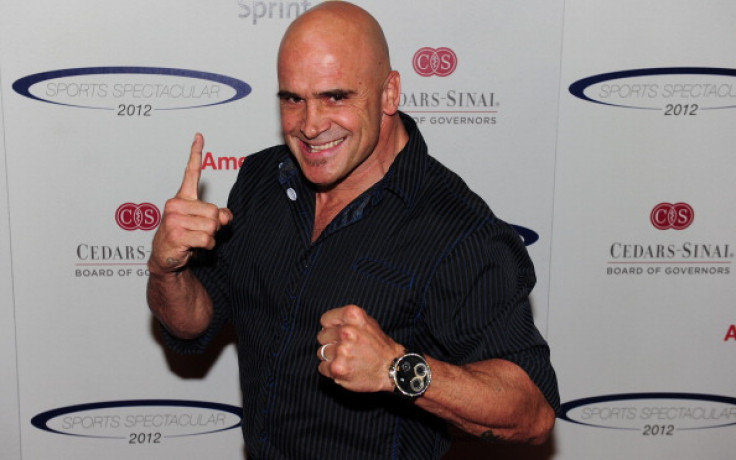 "I think she has to focus. I would forget about acting and I don't think the offers will keep pouring in, but when you're a fighter and you're still competing, take acting classes. Just to relax and take classes but then you're fully focused on your fight career. Then when you stop with your fighting, you can actually become an actor," the MMA legend added.
© Copyright IBTimes 2023. All rights reserved.