Dana White erupted at Ultimate Fighting Championship (UFC) fighters who have been demanding for 'money-fights' and made it clear that Conor McGregor is the only fighter that brings in big gates and pay-per-view numbers.
"If you are not him, just shut up" was the UFC president's clear message to the other stars contracted to the company.
The Irishman is undoubtedly the golden goose of the UFC and any fight involving him is guaranteed to garner immense publicity and draw in the crowds and sponsors in large numbers. McGregor's popularity guarantees a big pay-day for his opponent, which has seen a number of fighters link themselves with 'The Notorious' and call him out for a fight.
McGregor's history-making fight with Eddie Alvarez at UFC 205, where he beat the Philadelphia-born fighter to become the first UFC fighter to hold two-weight titles simultaneously broke the UFC's pay-per-view record and Madison Square Garden gate record, bringing in $17.7m (£14.3m) in ticket revenue.
This led to White claiming that "Jesus would have to fight the devil" to break that gate record.
White, who was talking after the UFC 209 weigh-ins on Friday (3 March), was infuriated with constant demand for 'money-fights'. He demanded that the other fighters find their own way to make money off their fights. Stephen Thompson, George Saint-Pierre and Jose Aldo among others have made a claim to fight the UFC lightweight champion.
"I'm getting tired of the term 'money fights'," White told FOX Sports after the UFC 209 weigh-ins on Friday. "I want the money fights! What are you all going to move down and fight Conor [McGregor]? Listen there's no bones about it — Conor is the guy. Conor brings in big gates, big pay-per-view numbers and everything else. Shut up if you don't."
"If you're not him, shut up."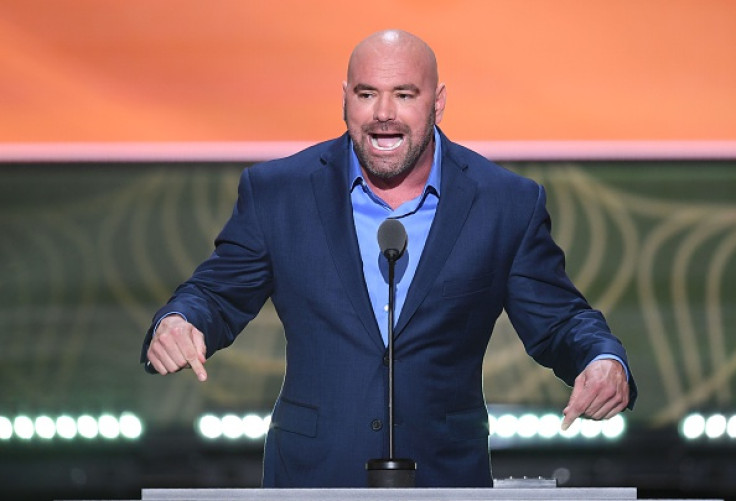 "Guys are talking about money fights, I'm like you're not a money fight! You're not a money fight. You're going to make whatever you're going to make and if you're a good champion and your fight sells, you're going to do pay-per-views and you're a partner in the pay-per-view," the UFC president shouted.
"If you're not that big pay-per-view star, shut up and fight."