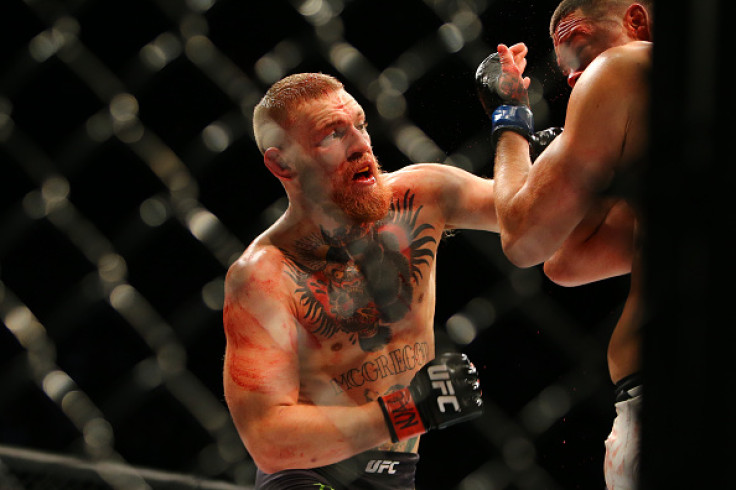 UFC Middleweight Champion Michael Bisping has claimed that he would snap Conor McGregor's neck if they ever faced off. Bisping – who claimed the middleweight title with a sensational first round knock-out victory over Luke Rockfold at UFC 199 – is a fan of the Irishman and is confident he would defeat him.
"Listen, a long time ago I had a bird that annoyed me and the bird had to go. The bird's neck was snapped. I would also snap Conor McGregor's neck in a similar fashion", he said, as quoted by Mmamania.
"Conor is about as high as this couch, and I am a grand specimen- I'm 6'2 of prime British beef. Conor is Irish and about 4'2. It wouldn't even be fair. I doubt you could even get it sanctioned. But Conor for his weight-class is amazing, he is the best, I love him but come on," he added.
The current UFC Featherweight Champion is no stranger to moving up weight divisions to challenge himself. He most famously jumped up a few weight classes to test himself against bigger opponents like Nate Diaz at UFC 196.
But that did not turn out well, as Diaz beat the Irishman via submission in the second round, which led to McGregor being defeated for the first time in his UFC career. He now seems desperate to get revenge as the duo are set to face-off once again at UFC 202.
The 27-year-old has also hinted that he could make the move up to the middleweight division later in his career and claimed, "Who knows, I could be like a block at 170. As I keep growing and keep eating and keep training, my body could change as I get older. I could become that solid block at 170. At that block of 170 I'd be happy to go to 185. It would be like going from 145 to 155."