UFC president Dana White predicts Floyd Mayweather and Conor McGregor's earnings from probable fight
White says he has promised McGregor that he will do his best to see the fight takes place.
UFC president Dana White says Floyd Mayweather will make around $100m (£78.1m), while Conor McGregorshould earn $75m (£58.5m) if the boxing fight between the pair becomes a reality.
The Dubliner last stepped inside the octagon in November 2016 when he defeated Eddie Alvarez to win the lightweight championship. He is currently on a break to welcome the birth of his first child.
Mayweather has already expressed his desire to come out of retirement to face McGregor inside the ring. The UFC star is also open to the idea of fighting the undefeated boxer and the pair have already been involved in a war of words.
"It depends on how much the fight sells. If the fight sells as well as I think it can, Floyd makes a little north of $100 [million] and Conor makes $75 [million]," White explained, as quoted by Fox Sports.
Should White's estimate on how much money the duo would earn come true, McGregor is set to beat his highest career earnings from this single fight.
McGregor is contracted to the UFC and White remains hopeful to complete the negotiations with the MMA star in the "next couple of days." The promotion's chief revealed the promise he made to the 28-year-old to make the fight against Mayweather into a reality.
"[Mayweather] feels like he's the 'A' side and he should get more of it. We really haven't got into that negotiation yet. I wanted to get McGregor locked in first because McGregor is under contract with me," the UFC president said.
"At the end of the day does this fight make a ton of sense for me? It really doesn't but Conor wants this thing really bad and I've said this many times, kid's stepped up and saved some big fights for me. I'm in, I'll figure it out."
"I think we get the McGregor side done in the next couple of days and then I go lock myself in a room for a couple days with Team Mayweather and see what we can come out with.
"The Conor side, we're good on the Conor side. I need to figure out the Mayweather side and maybe it can't be. Maybe the Mayweather side can't be done but we'll see. I promised Conor I'd do everything I could to make this thing happen so that's what I'm going to do.
"There's no doubt people want to see this fight. It's all anybody ever asks me about. I'm going to do my best to see if I can get this thing done. I'm not saying I can, but we're trying to."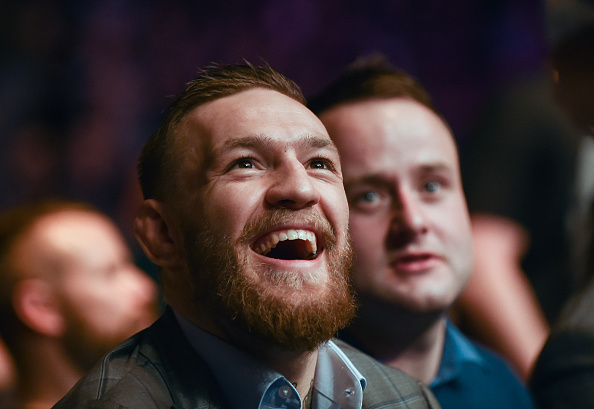 © Copyright IBTimes 2023. All rights reserved.