Floyd Mayweather Jr and Conor McGregor appear no closer to finalising the details surrounding their cross-code boxing match later this year after Ultimate Fighting Championship president Dana White insisted the deal is "nowhere near" being completed. The pair have been locked in talks over a clash in 2017 but amid a flurry of barbs on social media an agreement is yet to be reached.
The delay to an announcement centres around the financial split between both Mayweather and McGregor, and the Irishman and the UFC who believe they are entitled to a share of the fight purse. The franchise had thought to be demanding a 50-50 split with The Notorious while McGregor himself wants to cash-in on the event.
Jeff Mayweather, uncle to undefeated five-time world champion Floyd Jr, believes White could be seeking 80% of the fee which McGregor receives for the fight – demands which are likely holding up negotiations. And while White has yet to confirm the UFC's own demands he admits that with talks still ongoing confirmation of the fight in some way off.
"I think it's progressing but nowhere near being done," the 47-year-old explained. "It's not even close to being done. If we were close, I would tell you we were close. We're not even close."
Mayweather wants $100m to come out of retirement for the first time since September 2015 – a standard fee for the American – while McGregor is set to beat his highest career earnings from this single fight. In 2016, a year during which McGregor fought three times, he claimed to have made $40m, and he could approach this fee should he face Mayweather.
McGregor's status in global sport has been enhanced as much because of his ferocious knock-out record as his reputation in the media, where he taunts opponents with expletive-laden threats and insults. Former opponent Jose Aldo, whom he beat inside 13 seconds in the quickest UFC title match in history, now believes selling events littered with such antics is part of the job description.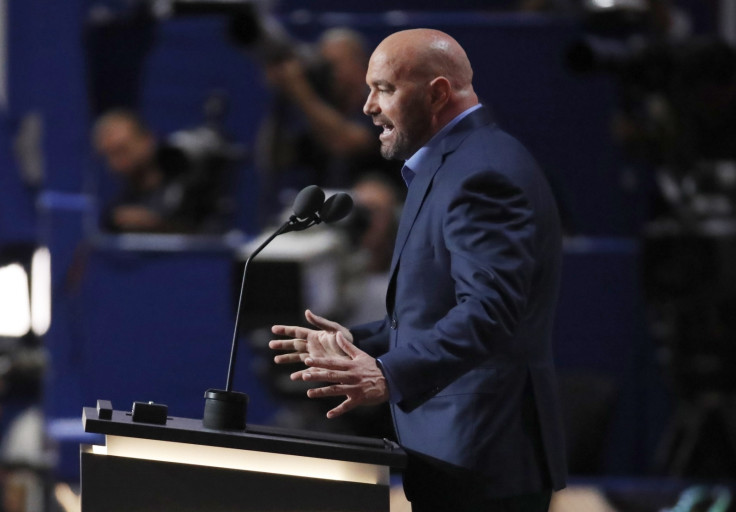 "What really gets you somewhere is to talk about your opponent and to sell your fight," Aldo said. "The money is what matters today. [Against McGregor] I made a lot of money so that's what I think about today.
"The athletes are really the matchmakers nowadays. If the athletes go out and talk trash, the fight is going to happen. I think it's valid and I think it's normal. When the fight is over, we each will go our own ways but we'll have our pockets full and that's what matters. We have to go in and cuss and cuss out each other's moms but that's what brings in the money."