Mixed Martial Arts (MMA) fighter Conor McGregor's time in the Welterweight division is over according to Ultimate Fighting Championship (UFC) president Dana White. The Irish superstar, who recently competed in the welterweight category against Nate Diaz, is the current featherweight world champion which is at a weight category of 145 pounds.

That McGregor went up in weight was due the then featherweight champion Rafael dos Anjos pulling out of the UFC 196 event 12 days before the fight, which led to the Irishman fighting Nate Diaz instead. The recent rematch between the duo at UFC 202 was also in the welterweight category, where McGregor gained revenge by beating the American fight via a majority decision by the judges.
The 28-year-old immediately called out Diaz for a third or trilogy fight post the win, but nothing has been confirmed regarding that as yet. White though wants McGregor to return to the 145-pound division and concentrate on defending his title.
"I made that fight (McGregor vs Diaz) twice. That's it. It's time to move on because McGregor has the 145-pound title. At the end of the day, he's a 145-pound fighter. He could go to lightweight, but going back up to 170 makes absolutely no sense and it clogs up the entire division which isn't fair to the rest of the crew", White said, as quoted by Yahoo.
McGregor has not been seen in action in the 145-pound category since beating former champion Jose Aldo by a knockout at UFC 194. The Irishman will have to relinquish his belt if he does not fight at the featherweight category, which means his old nemesis Aldo will remain the champion after beating Frankie Edgar.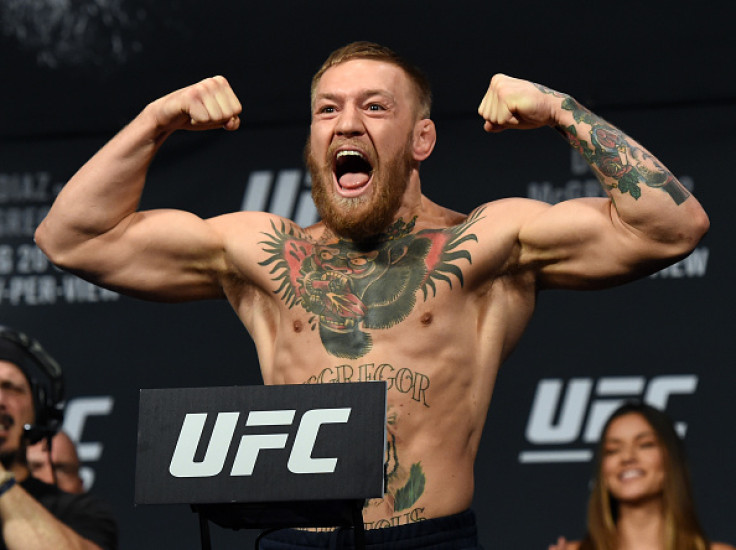 The Irishman though has not yet given an indication of his future plans as he is currently is recovering after sustaining injuries to his left foot and ankle during his win over Diaz.