Mixed Martial Arts (MMA) superstars Conor McGregor and Nate Diaz are both reportedly expected to face sanctions from the Nevada Athletic Commission (NAC) for their role in the bottle throwing fracas at a presser in Las Vegas ahead of their UFC 202 rematch bout.
The incident, which took place on 17 August, three days before the fight, saw Diaz leave the pre-fight press conference early because McGregor reached the venue late. This led to the duo's respective teams throwing water bottles and foreign objects at each other, with the Irishman even going as far as throwing a water bottle and a can of energy drink at Diaz's team from the stage.
Complaints against both the men filed by the Nevada attorney general's office say that the two Ultimate Fighting Championship (UFC) stars were guilty of conduct "detrimental to a contest or exhibition of unarmed combat."
"It's totally unacceptable. Not indicative of the way professional fighters should conduct themselves. It showed disrespect for press, fighters, UFC and the commission", said commission executive director Bob Bennett to MMAFighting.
The date for the disciplinary hearing has not been set as yet, which will most probably be done when the NAC meets next on 29 September. This is not the first time that the NAC has taken action against fighters who have acted against or disrespected the rules during press conferences. Current interim heavyweight champion Jon Jones and American fighter Daniel Cormier were fined 10% of their fight purse after they were involved in a brawl in 2014.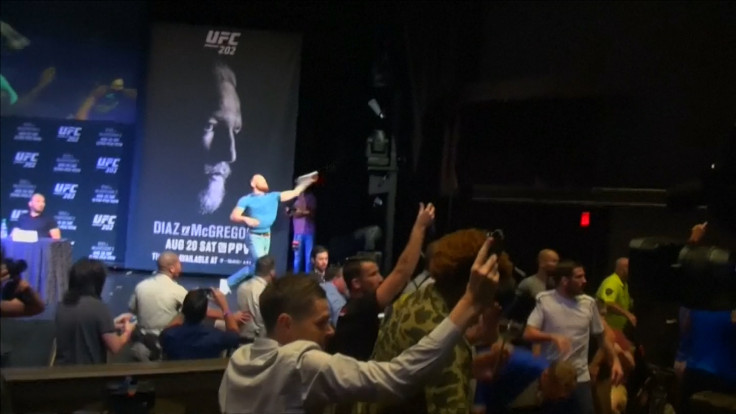 Despite the brawl between McGregor and Diaz, UFC 202 lived up to expectations with the fighters living up to their hype. The Irishman eventually emerged victorious via a majority decision from the judges. A third fight between the duo is expected to take place, but no date has been confirmed as yet.