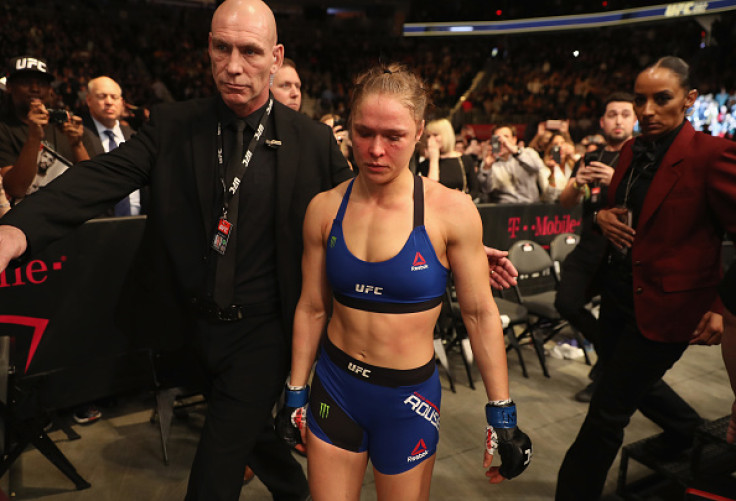 Ronda Rousey is yet to break her silence with regards to her future in the Ultimate Fighting Championship (UFC) but president Dana White has indicated that she will not return to the sport.
The longest reigning women's bantamweight champion suffered her second consecutive loss at the hands of Amanda Nunes at UFC 207 when she returned after a 13-month hiatus to challenge the Brazilian for the title she lost against Holly Holm in November 2015. There was a lot of hype surrounding her return but she failed to last even a single round as she was knocked out in 48-seconds.
Rousey has been getting advice from current and former fighters with regards to her future, but she is yet to convey her decision regarding the same. White shares a good relationship with the fighter, whom he credits for putting women's UFC on the map. The UFC chief was not ready to give a final verdict on her future but admitted that her recent conversation with the California-born fighter indicated she could look to pursue other interests rather than return to the octagon for another bout.
"Her spirits are good and she's doing her own thing," White said, as quoted by ESPN. "In the conversation I had with her, if I had to say right here, right now — and I don't like saying right here, right now because it's up to her, it's her thing — but I wouldn't say she fights again. I think she's probably done."
"She's so competitive that her career record meant everything to her and once she lost, she started to say to herself, 'What the f**k am I doing? This is my whole life? This is it? I want to experience doing other things.' That's what she started to do.
"I think she's going to ride off in the sunset and start living her life outside of fighting," he explained.
"She changed the world. She put female fighting on the map. She's been part of the biggest fights in the history of women fighting and I hope those records can be broken. I don't know if they can, but I hope they can," the UFC president added.