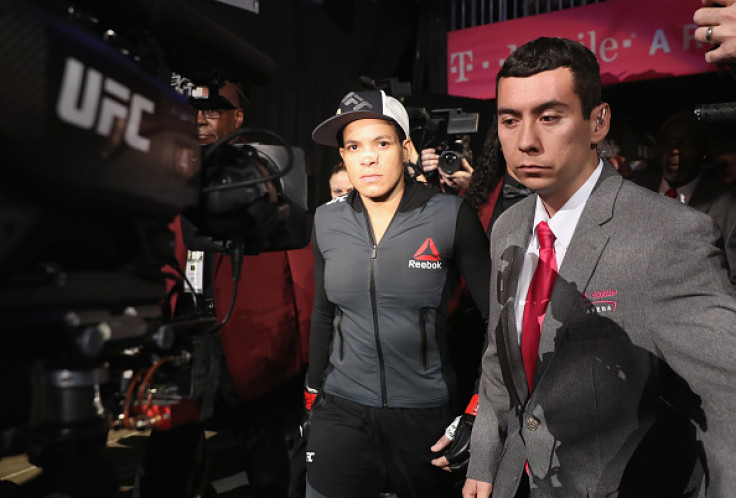 Ultimate Fighting Championship (UFC) women's bantamweight champion Amanda Nunes wants Dana White to shift the spotlight from Ronda Rousey and focus on making other fighters as popular as the American.
The California native has been the face of women's UFC, and rightly so, owing to her achievements in the last few years. However, she has now suffered back-to-back losses and is no more the champion but still remains the biggest draw among the women fighters. The Brazilian, who beat Rousey in 48 seconds to retain her title during her latest comeback at UFC 207, believes the attention should be on the champion rather than the challenger.
Nunes admitted that she was "very mad" after the fight on 30 December owing to all the attention being on Rousey prior to the clash, which led to her mocking the former champion via her official Twitter account and during the post-match press conference. However, she has since apologised, but still wants the UFC president to give the current women fighters the attention they are due.
"I was the champion, but the attention was on Ronda," Nunes told VICE Sports about the UFC's promotion of her last fight.
"I think this is pretty wrong. Because the UFC is one company. He [Dana White] can make everyone in that show be as big as Ronda Rousey was. But they like Ronda Rousey so much, they make her so big and they forget about the champion.
"I'm the best in the world, I can beat whoever they make the favorite ... If they want to keep doing that, what am I going to do? I have to keep proving I'm the best," the Brazilian fighter added.