Thousands of homosexual Ugandans will be homeless and jobless if a new anti-gay bill is signed into law, a human rights activist has warned.
According to 2014 Nobel Peace Prize nominee Frank Mugisha, who is executive director of Uganda's umbrella organisation Sexual Minorities Uganda (SMUG), a new bill expected to be passed by the parliament before Christmas will criminalise anyone supporting homosexuality.
"This bill is not just about homosexuality, it could criminalise anyone working on LGBT issues," he told IBTimes UK.
Mugisha explained that the proposed legislation, not only aims to punish gay Ugandans with possible seven-year jail terms, but also landlords in whose properties "unnatural sexual practices occur".
"If the bill is signed to law, many landlords will fear prosecution and will refuse to give a house to anyone suspected of being homosexual, with a result that gay people will not be able to rent and will end up being homeless," said Mugisha.
"Gay Ugandans will also have difficulties in finding a job as the bill criminalises people suspected of 'aiding and abetting' the promotion of homosexuality," he said.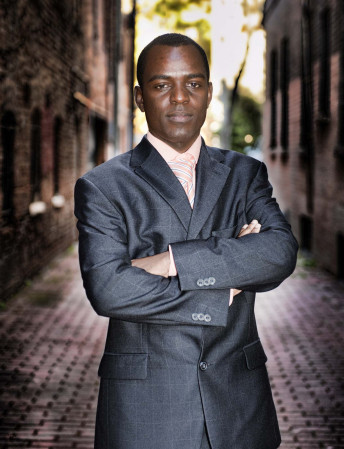 "Therefore, employers will likely refuse to hire LGBT people who express their identity openly, in order to avoid prosecution.
The bill was first put forward in 2009 by MP David Bahati. It originally proposed a death sentence for homosexuals.
The proposed legislation was dropped two years later, after the brutal murder of gay activist David Kato - a friend of Mugisha - sparked an international outcry.
In August 2014 that Uganda's President Yoweri Museveni signed the bill into law.
Not long after the law was annulled by the country's constitutional court on the grounds that the parliament had passed it without the required quorum.
After a few weeks, the parliament put forward a new bill which sets out to punish anybody who supports homosexuality.
If passed into law, the new bill will criminalise:
Members of the LGBT community who will risk seven years' imprisonment and the exclusion from employment due to the criminalisation of those who 'aid and abet' the promotion of homosexuality.
People who own property in which "unnatural sexual practices" occur.
Activists and advocates in the LGBTI community who will be also banned from publishing, broadcasting and distributing of information "intended to facilitate" homosexuality and for or providing funding that is viewed as promoting homosexuality.
During his visit in London, Mugisha collaborated with the UK section of the NGO Human Dignity Trust, which supports local partners to uphold human rights in countries where homosexuality is criminalised.
For the full interview with Mugisha , please checkIBTimes UK on Wednesday 10 December.